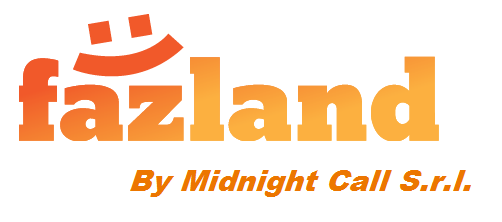 Smart Specialisation Strategy
Leadership in Enabling and Industrial Technologies
The main product of Midnight Call is the www.fazland.com web portal, developed during its first year, following market research and optimisation.
The site allows private clients to request quotes for services by filling out a simple form that is targeted at professionals, who compete with one another for new jobs. A geolocation system helps to bring together supply and demand by geography. Once connected geographically, supply and demand then come together through a simple and innovative idea: the FazRoom.
Thanks to this virtual classification system, the customer is able to choose from the various offers received. Made aware of the preference of the customer, professionals can then choose to improve their offer, according to various quantitative criteria (such as the price), or, more importantly, qualitative criteria (such as certification or an extension of the work offered).
Fazland aims to change the private services market, putting customers at the centre of the decision-making process and providing information that will actually help them make conscious choices.
It also aims to help competing professionals (e.g. gardeners, mechanics, photographers, plumbers) to acquire new customers without spending money on old-fashioned and expensive advertising.
The private services market is not yet developed on the web and no solution has yet been clearly established. However, this startup firmly believes that an innovative idea such as this can change the status quo. 
Details
Contact/Entrepreneur
Vittorio
Guarini
Amministratore Delegato
Contact Email
midnightcallsrl@pec.it
Tags
Address
Via Beretti
5
Reggio Emilia
RE