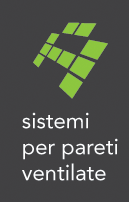 Smart Specialisation Strategy
Leadership in Enabling and Industrial Technologies
Av_new offers several innovative products:
"Dry" Building Shell: The "dry" construction is the ultimate expression of modern building. By using no glue, mortar or adhesives, the "dry" constructions are 100% recyclable at the end of their cycle life, and they are maintainable indefinitely. From the point of view of the designer, choosing this type of building also means integrating design with eco- compatibility. It means creating a system in which the related parties are working with perfect connections.
Lightweight Construction - Lightness is not only a constructive fact, but also an approach finalized to the protection of the environment. Less weight means less material to produce and less energy to be consumed, both in the production phase of the elements composing the building envelope and during handling and installation on site. 
The technologies used by av_new are the natural evolution of an important experience gained since 2004 in the field of sustainable building, by its founder Andrea Tessadori and a team of cutting-edge collaborations (see "Partners" section) in the development of innovative systems for ventilated façades, with a case history of successful realizations that testifies their validity. This experience allowed us to gain skills and knowledge over time, satisfying the current requirements of the market of architecture and construction.
On the basis of previous patents called "avant-garde", Av_new developed new patents and new systems, adapted to the changing needs of the market of sustainable building:
1 av_pro - new and renewal for civil and residential construction.
2 av_bio - renewal and residential regeneration on mono and two-family houses.
3 av_brico -"do it yourself".
4 av_easy - Social Housing and Living Box (prefab houses and temporary houses).
Details
Contact/Entrepreneur
Andrea
Tessadori
Vicepresidente
Contact Email
administration@av-new.it
Tags
Address
Via Ancillotti
8
Piacenza
PC