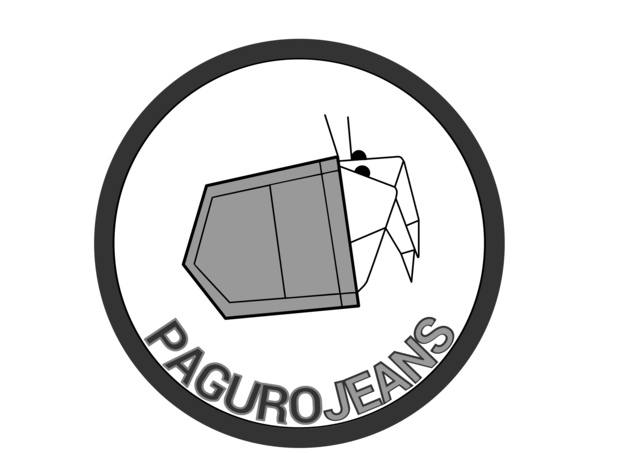 Smart Specialisation Strategy
Pagurojeans is a business project created by Andrea Maria Scaparro and Guillermo Hernandez.
Andrea Maria Scaparro received a PhD in Solid State Physics and Nanotechnology at the University of Roma Tre, in collaboration with the IFN-CNR in Rome and the laboratories of the IIT@NEST in Pisa. Guillermo Hernandez graduated in Physics in Mexico City and worked for several years as a project manager for Dujascopy Bank after moving to Europe.
Pagurojeans is a project that aims to produce customized jeans with a low environmental impact and a high social value.
The textile industries are in second position in the ranking of the most polluting industries in the world. Creating fabrics requires the use of very large quantities of water, energy, and chemical agents. In order to produce a single pair of jeans it costs between 7000 and 10000 liters of water, transport consume energy while the pesticides, pesticides and fertilizers used in the cultivation of cotton pollute the soil and water.
Besides the environmental problem there is a social weight of a sector in which one in six people in the world works in conditions where human rights are not respected and the child labor still persists. To transform jeans into a sustainable garment, Pagurojeans rethinks the traditional jeans production system starting by the principle of the 3R of the circular economy: reduce, reuse, recycle.
The ingredients of a Pagurojeans are: recycled materials, short and virtuous supply chain, combination of digital innovation and craft quality.
Thanks to an algorithm of our creation, Pagurojeans is able to create sustainable jeans with a perfect fit, built on the customer's measurements.
The Pagurojeans project was one of the six projects that won the Climate-KIC- Greenhouse Program 2017, a pre-incubation path for zero carbon innovation and the challenges of climate change promoted by the European Institute for Innovation and Technology (EIT). At the end of this path (June-December 2017) the first crowdfunding campaign of the Pagurojeans project was launched through crowdfunding platform Ideaginger.
The campaign ended positively, with funding of 133% of the target and 41 supporters.
Details
Contact/Entrepreneur
Andrea Maria
Scaparro
Co-founder
Contact Email
pagurojeans@gmail.com
Tags
Address
Viale Duca Alessandro
39
Parma
PR