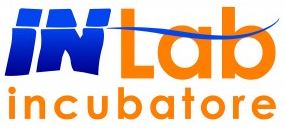 INLab srl is a certified incubator created by the Piacenza Cooperative Inacqua, which together with experienced managers and professionals, has decided to offer entrepreneurs and aspiring entrepreneurs a place to create and bring together development and employment projects.

INLab is a wide-reaching incubator that interacts with businesses and individuals, offering consultation services and strategies, as well as physical space, equipment, training and an address, available financial resources permitting.

The incubator is:
a tool for selecting and validating new ideas, business models and entrepreneurial skills
a payment and planning tool to assist new startups or anyone with a business idea
a community of people and ideas that coexist in a stimulating environment where people in different fields share the same philosophy
an environment devoted to the incubation and assistance of social startups
The services provided include: feasibility studies, marketing and business planning, support with the development of services and technology, intellectual property management, financing and contributions.
Address
Tecnopolo Piacenza - Località Le Mose, Via Caffi, 1
Piacenza
Telephone Number
335 5622850
Knowledge content specificity
Contacts
Pierpaolo
Ughini
Referente
ppughini@inacquapiacenza.it
335
5622850