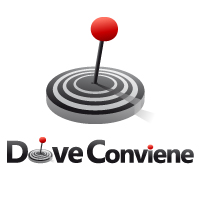 Smart Specialisation Strategy
Leadership in Enabling and Industrial Technologies
DoveConviene is a Bolognese startup that offers a public interest web service, helping to reduce the amounts of paper being wasted on promotional activities. The site of the same name collects and digitises the promotional leaflets of the major national and local chain stores, putting them at the disposal of the public in browsable form.
The service includes the possibility of opting into e-mail or mobile notifications detailing the release of new promotional flyers and of promotions' expiry dates.
At DoveConviene, you can browse digital versions of the flyers and catalogues of more than 60 chains - including Ikea, Carrefour, Media World and Decathlon - and shop at over 10,000 outlets. Each month on DoveConviene, more than 3 million digital flyers are viewed online.
Details
Contact/Entrepreneur
Alessandro
Palmieri
Amministratore
Contact Email
info@doveconviene.it
Address
Via Osservanza
14
Bologna
BO