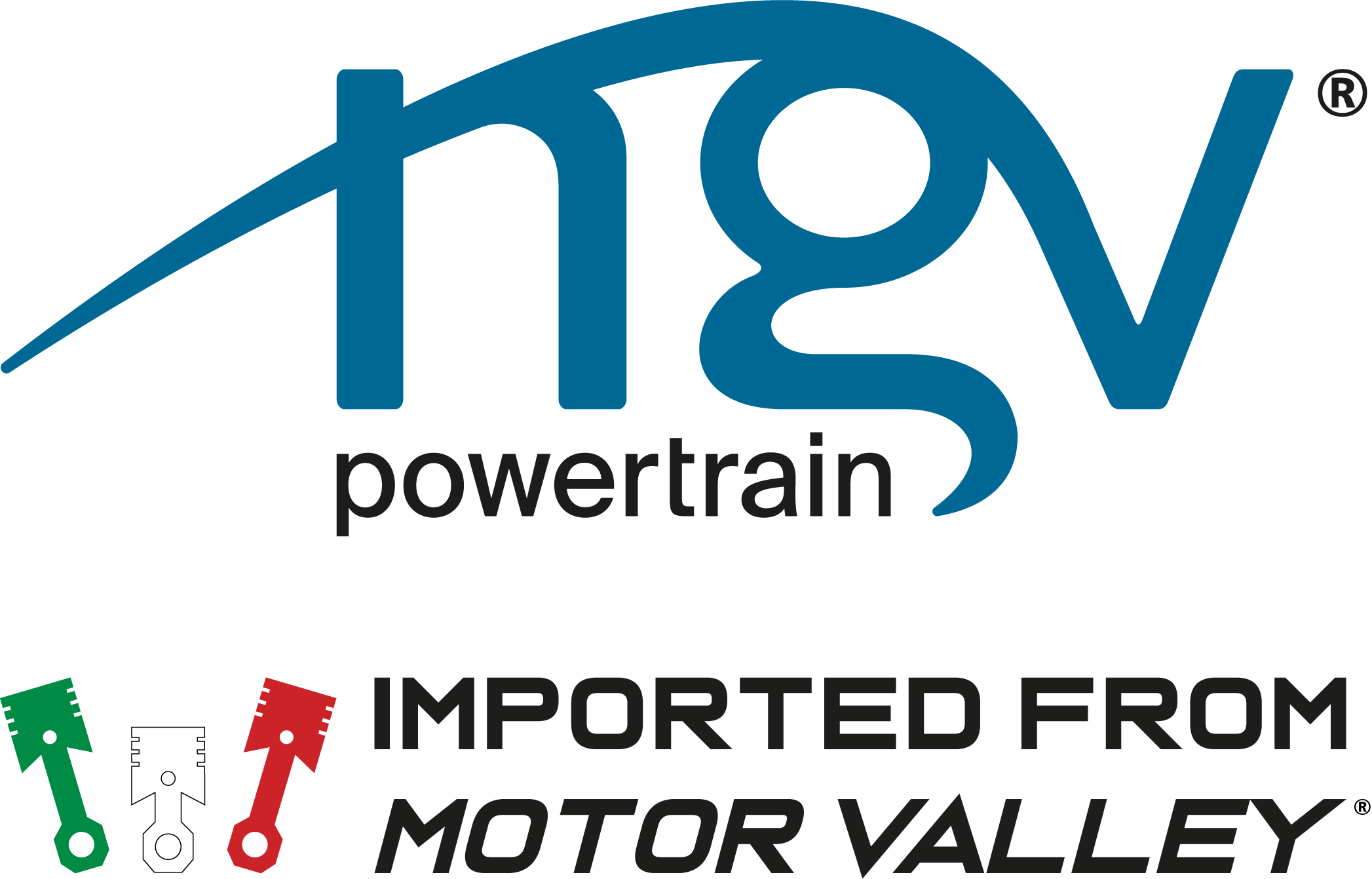 Smart Specialisation Strategy
Leadership in Enabling and Industrial Technologies
NGV Powertrain is an innovative startup with general headquarters in the Motor Valley of Emilia Romagna. NGV are certified engine manufacturers who develop alternative fuel engine systems (natural gas, bio-fuel, and e-fuels including hydrogen, also in hybrid versions), in order to decarbonize the "hard-to-abate" sectors of transport and energy generation.
NGV Powertrain promote and sustain circular economy and green mobility models that are sustainable both ecologically and financially.
NGV are developing a unique range in the world of alternative and renewable fuel engines, implementing a proprietary electronic control system. The startup has submitted 6 patents to the Italian patent office and WIPO protecting their technology and regarding the layout, control, and methods of use of our products.
Starting from existing hardware (diesel engines), NGV developed and integrated their patented proprietary solutions for injection, combustion, exhaust, and electronic control systems. The result is a new power system using alternative fuels and operating with an Otto-cycle, trademarked NGV Powertrain, and approved to the highest regulatory world standards. This is the foundation for NGV's product range of modular platforms developed to manage different fuels and final applications, creating clean "smart" (networked) engines.
For example, NGV Powertrain's bioethanol engine is the first heavy-duty, industrial and industrialized engine in the world that uses 100% renewable fuels.
NGV Powertrain operate in the capital goods sector. Our main client categories include:
OEMs (Original Equipment Manufacturers) of heavy vehicle and equipment looking for green solutions for equipping their products and achieving their ESG targets.
End-users like goods and passenger transport companies, vehicle pool agents, agricultural contractors, utilities, IPPs (Independent Power Producers), and professional operators.
Details
Contact/Entrepreneur
Cesare
D'Ippolito
Contact Email
info@ngvpowertrain.com
Tags
Address
Via Roald Amundsen
1
Reggio Emilia
RE
44.704797365718, 10.68961165