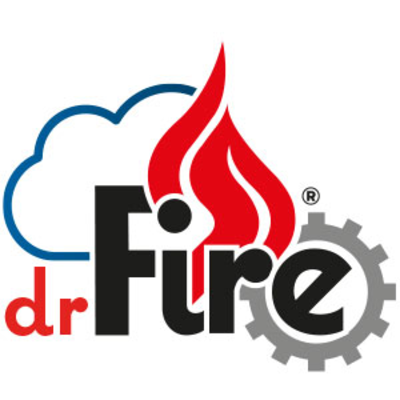 Smart Specialisation Strategy
Leadership in Enabling and Industrial Technologies
The idea and strategy at the foundation of its business plan is to revolutionize the sector and the way of providing safety and fire prevention to the market of companies and end consumers, combining strategic vision, technological and business innovation, sector specialization, strong marketing focus on client service, multi-channel distribution, and efficiency and financial sustainability in order to create a strong, distinctive and non-replicable competitive advantage.
Our vision is to create an "Ocean Blue" *, a new market, with a range of services that nobody can match, because we meet all the safety and fire prevention requirements of companies and consumers with an innovative format through the digital technologies, IOT (Internet Of Things) and Artificial Intelligence of the Dr.Fire Platform - DrFire Security IOT Platform Platform© - which enable new physical and digital services for companies and end consumers: efficient and predictive programmed maintenance, monitoring of workers' safety conditions, and intelligent evacuation systems with dynamic escape routes.
The Dr.Fire initiative, built on the direct management of the response to the needs of the different market segments, combines them in a Business Network and optimizes the entire supply chain/value chain creating a competitive advantage for the partners/participants that cannot be achieved by the current players in the sector and delivers a complete service to clients, from planning to consultancy, installation, assistance and maintenance through a single, highly specialized partner. The companies, which are not overlapping or competing with each other, and share Dr. Fire's project vision, are forming a Business Network that strengthens the ability to offer jointly, through this technological platform, a high-quality, integrated and complete range of services. Ongoing training of companies in this group allows us to guarantee professionalism and quality of services to the clients.
*Blue Ocean Strategy. Winning without competing, by W. Chan Kim (2005)
Details
Contact/Entrepreneur
Claudio
Alberghini
Project Manager
Contact Email
info@drfire.it
Tags
Address
Via Vittorio Bachelet
11
Spilamberto
MO