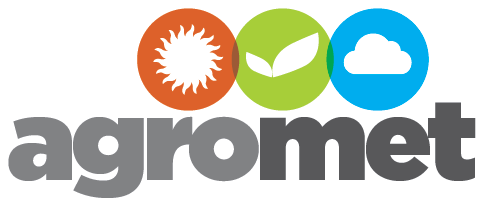 Established in March 2014 at the close of the Spinner 2013 initiative, Agromet is an Italian startup that develops high-tech and innovative agro-meteorological products and services associated with weather-forecasting and dedicated to companies whose activities are weather-sensitive. Agromet is targeted primarily at the food and agricultural industries, from producers to distributors.
Consultations with producer organisations are used to assess the correlation between agricultural practices and weather and climate conditions, while the development of new services and innovative software helps mass distributors improve logistics in the sale of fruit and vegetables.
Our goal is to help our customers improve the organisation and planning of company activities, resulting in a reduction of the waste of resources and of consequent earnings as a result of poor management. This is made possible thanks to Agromet's highly specialised consultation services, which are tailored to the needs and specific requirements of each client.
We are guided by our conviction to the importance of green policies and environmental protection, and to a rationalisation and qualitative improvement of production processes.
Details
Contact/Entrepreneur
Federico
Carboni
CEO
Contact Email
info@agromet.it
Tags
Address
Via San Vitale
30/3
Bologna
BO