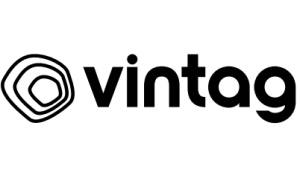 Smart Specialisation Strategy
VINTAG is a social shopping App for vintage lovers.
VINTAG is a place for collectors, artists, designers, creatives, or simply put people, who enjoy the unique style and charme of the past.
VINTAG is a women-led Italian startup with collaborators in all Europe.
After only 3 years VINTAG has already become one of the market-leaders in Italy and it is ready to challenge the world top players.
Indeed, VINTAG counts 100k active users, which means people that after having registered bought, sold or published at least an article. Moreover, 150k items are available on the App.
VINTAG is a promising reality ready to conquer the hearts of the vintage-lovers. The power of this yet small player rests also on its partners. In fact, the app can boast the support of the Piquadro Group (owner of the brands Lancel, The Bridge, and Piquadro), the Singaporean venture capital Hatcher+ (which has chosen Vintag has its first ever Italian investment), and the Fashion Technology Accelerator (international hub with headquarters in Milan and the Silicon Valley).
One of the points of strenght of VINTAG is to be considered from its users (of which 60% are millenials and GenZs) an ethical and sustainable App. "Vintage is about reusing what we already have, and this means less objects to produce, which, ultimately, results in less waste and pollution", explains Francesca Tonelli, the 38 years old founder of the App who in 2019 was included by StartupItalia in "the 1000 women that are changing Italy". Nothing is "greener" than extend the life and giving a second opportunity to an object.
Renowned brands such as The Bridge and Carrera have already partnered with VINTAG and realised targeted projects of Circular Economy. But also other realities chose VINTAG to differentiate themselves and promote the philosophy of recycle and reuse, for instance the non-profit organization Humana People to People and even the Opera Theatre of Bologna.
Details
Contact/Entrepreneur
Raffaello
Bolognesi
CEO
Contact Email
info@vintag.store
Tags