Luogo
FabLab Parma - Strada Naviglio Alto 4/1, Parma
Iscrizioni entro il 17 settembre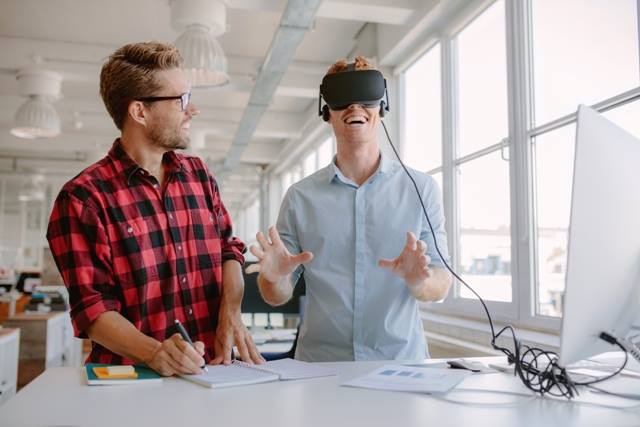 L'evento è organizzato da FabLab Parma e Officine On/Off, in collaborazione con Area S3 di Aster
La realtà aumentata e la realtà virtuale (AR e VR) sono alcuni dei settori in più rapida crescita della nostra economia. Queste tecnologie continuano a diffondersi ben oltre il mondo dei giochi. AR e VR vengono utilizzati dai professionisti dell'impresa e dell'istruzione per formare i dipendenti e istruire meglio gli studenti.
La VR Innovation Academy, recentemente inaugurata presso il nuovo Interactive Digital Center di Bologna, insegna le competenze necessarie per creare applicazioni di realtà virtuale e realtà aumentata per l'impresa e l'istruzione.
Presso il FabLab di Parma si svolgerà l'incontro di presentazione e approfondimento dell'azienda Eon Reality e del percorso formativo gratuito proposto dall'Accademia.
L'incontro sarà in inglese.
Interverranno:
Nicola Poleschi, Managing Director, EON Reality Italia
In collegamento dalla California:
Brita Kjällström (Global Marketing Director di EON Reality, Inc.) e Marcin KASICA (Director of Global Education and Training at EON Reality Limited - President of EON Reality Education).
Programma:
presentazione di EON Reality
presentazione dell'accademia VRIA
presentazione degli spazi fisici dell'Academy
descrizione del percorso formativo
domande e risposte
passi successivi per l'iscrizione
Partecipazione gratuita previa iscrizione entro lunedì 17 settembre