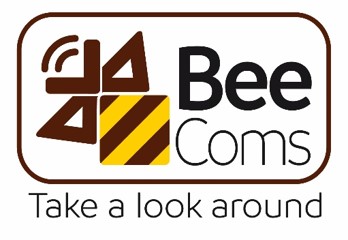 Smart Specialisation Strategy
Leadership in Enabling and Industrial Technologies
Beecoms is a business project created by a group of young graduates active in the service sector with deep ties with their region of origin. As consumers, they have experienced the "decline" of their local area in terms of opportunities for leisure, shopping, relationships, cultural activities and much else.City centres are  emptying and shopping is gradually and inexorably shifting towards large online platforms.
This has produced, on the one hand, the death of the old system of small local enterprises and, on the other, a great political effort to reverse this trend. For this goal to be achieved, what is missing is the transition from the traditional model of product and service supply of small shops and stores (and we can add museums, centres of interest, etc...) to a model that takes into account all the new elements that have made the fortune of "online piazzas".
Our final aim is to contribute to giving new impetus to the city and its surrounding area by re-engineering what works on online platforms and adapting it to local businesses.
This is possible through a simple platform (app and back end) and a consolidated technology (beacons) that exponentially increases the ability to connect the products or services on offer with the real interests of final consumers.
The app is also very interesting because of the local interest content that we deliver through it (we own a Newspaper). Thus, on the one hand we make it easier to make the right offer to the right potential client as (with increased efficiency) we reduce the steps needed to reach this objective;  on the other, we offer products and services that target precisely the interests of the potential client and are offered at the best price, thus without creating spam.  All this is possible through an affordable and fast solution.
Details
Contact/Entrepreneur
Mattia
Maiamura
Amministratore Unico
Contact Email
amministrazione@beecoms.com
Tags
Address
Via Sardegna
10
Bologna
BO