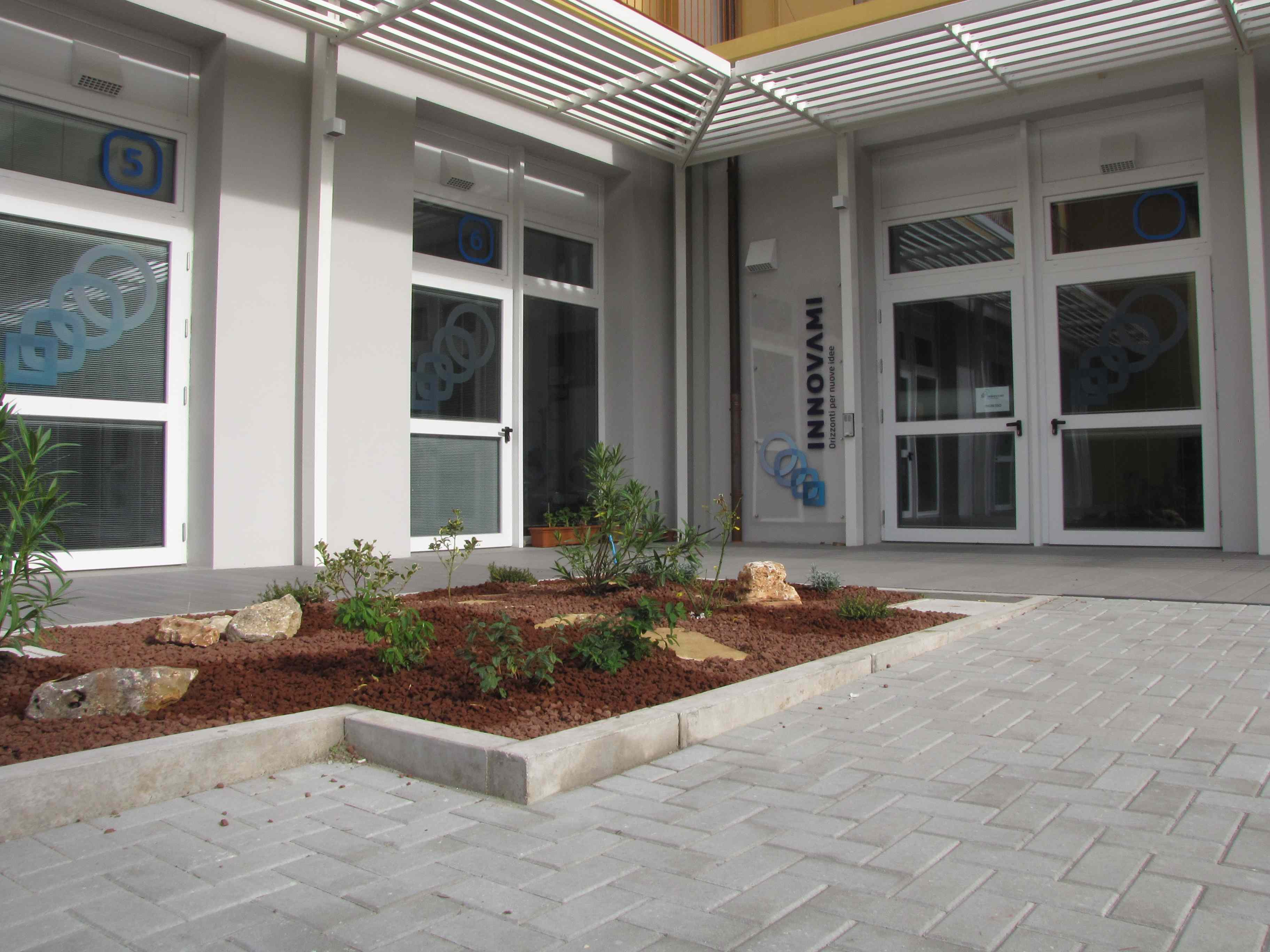 Address
Via Selice 84/a
Imola
BO
Contacts
Elisa Mirandola
info@innovami.it
0542361456
Innovami is a Centre for Innovation and Business Incubator. Active since 2005, it participates in the Regional Programme for Industrial Research, Innovation and Technology Transfer (PRRIITT). In April 2009, Innovami was officially recognised by Emilia-Romagna as a non-profit organisation. In 2011, it was accredited by the region for technology transfer and made part of the High Technology Network of Emilia-Romagna.
Innovami provides evaluation and development of business ideas in two strategic areas: level of innovation and market definition. For the businesses that it selects, Innovami also offers fully equipped spaces and support services: loans (for the purchase of specialised services), mentoring and access to expert advice at subsidised prices.
Firms located within the Innovami incubator (members of merit) can enjoy:
rented spaces and furnishings: offices of various sizes (around 25 square metres each) are available to companies. Every office is equipped with desks, ergonomic chairs and storage cupboards
meeting and training rooms
internet with basic connectivity provided by Acantho: the network is a mix of wifi and cabled, and is non-broadcast
rented telephone (with VoIP telephony), printers/copiers in shared spaces, fax
switchboard service and reception, secretary, mail sorting run by Innovami
space on www.innovami.it, where incubated companies may advertise their business
a mentor who helps the company deal with the critical aspects of each different stage of development
a mentor, professional or entrepreneur who shares their business and market knowledge, on a voluntary basis
access to awards in order to help reduce costs of business expansion
social networking services development
creation of publicity
crowdfunding
In addition, incubated companies can take advantage of business support in the pre-incubation phase, including help with drafting personalised press releases and easy access to Innovami conventions with external professionals.
There are three ways in which to access the Innovami incubator:
permanent open application, with the aim of promoting the renewal of local business through incubation of innovative enterprise projects
the Innovami StartUp Award, a business plan competition between local companies and business projects (€8,000 for the best business plan or enterprise)
business innovation competition, particularly in the areas of Energy, Environment and Smart Communities. There is a cash prize of €1,000 and another of €2,000 in the form of analysis of pre-market feasibility provided by professionals selected by Innovami and agreed upon with the applicants.