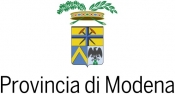 Sportello Imprese (Business Help Desk) is a portal for the network of help desks and the most important companies in the region.
The portal is made up of a public section and a private area that can only be accessed by those with the proper credentials. The public part contains: regulations, the network charter, useful paperwork, regularly updated city council records and a forwarding guide for online procedures.
The private area may be accessed by help desk users and third parties other than companies, as well as consulting firms and other professionals, to check the progress of the business.
Address
Corso Canalgrande, 3

Modena
Telephone Number
059 209836
Knowledge content specificity
Contacts
Massimo
Bergamini
Referente informatico della Rete Suap della Provincia di Modena
bergamini.m@provincia.modena.it
059
209836