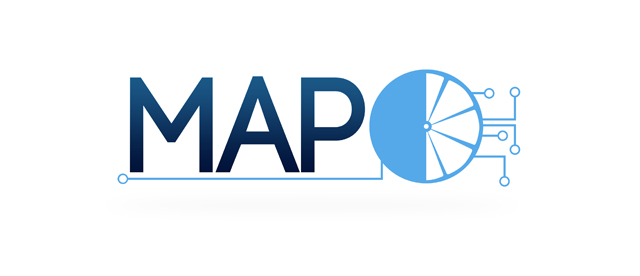 Smart Specialisation Strategy
Leadership in Enabling and Industrial Technologies
MAPO (Most Advanced Process Optimisation) engineers and markets highly innovative and highly technological software products and related services, associated to the dematerialisation of paper documents. 
MAPO has its roots in national and European R&D projects in the Department of Information Engineering of the University of Modena and Reggio Emilia. The company is therefore very willing to collaborate fully on industrial innovation projects that require the rapid development of prototypes or the engineering of existing prototypes, related to their skills.
MAPO's market is medium to large businesses and public bodies that are interested in dematerialisation because of the large number of paper documents they receive, and that must be treated for the purposes of internal management and legal compliance.
The main problems relating to the generation, exchange and use of business documents have been studied in European projects with reference to supply and logistics chains. ALLIGO, the main product of MAPO, utilises the results of these research projects.
Even in relation to the most recent workflow tools, ALLIGO can be considered highly innovative for several reasons:
It complements document management tools already used by the customer.
It manages complex document flows, involving different types of documents, defining and maintaining the relationship between them.
It offers the opportunity to lighten the design-time phase, semi-automatically deducing the structure of a document flow, starting from the tracking of the request. Obviously it also proposes a preventative definition mechanism of document processes.
It is equipped with the automatic recording of all events and managed by a set of statistical functions that can measure the performance of each user, each type of process and each category of users.
It is developed with open-source technology.
It is distributed in SaaS mode (Software-as-a-Service). Although the company may require customers to install ALLIGO at a server of your choice, MAPO's preferred mode of distribution is the cloud, which offers access to all functionality. 
Details
Contact/Entrepreneur
Andrea
Carani
Amministratore unico
Contact Email
andrea.carani@maposoft.it
Tags
Address
Via Notari
103
Modena
MO