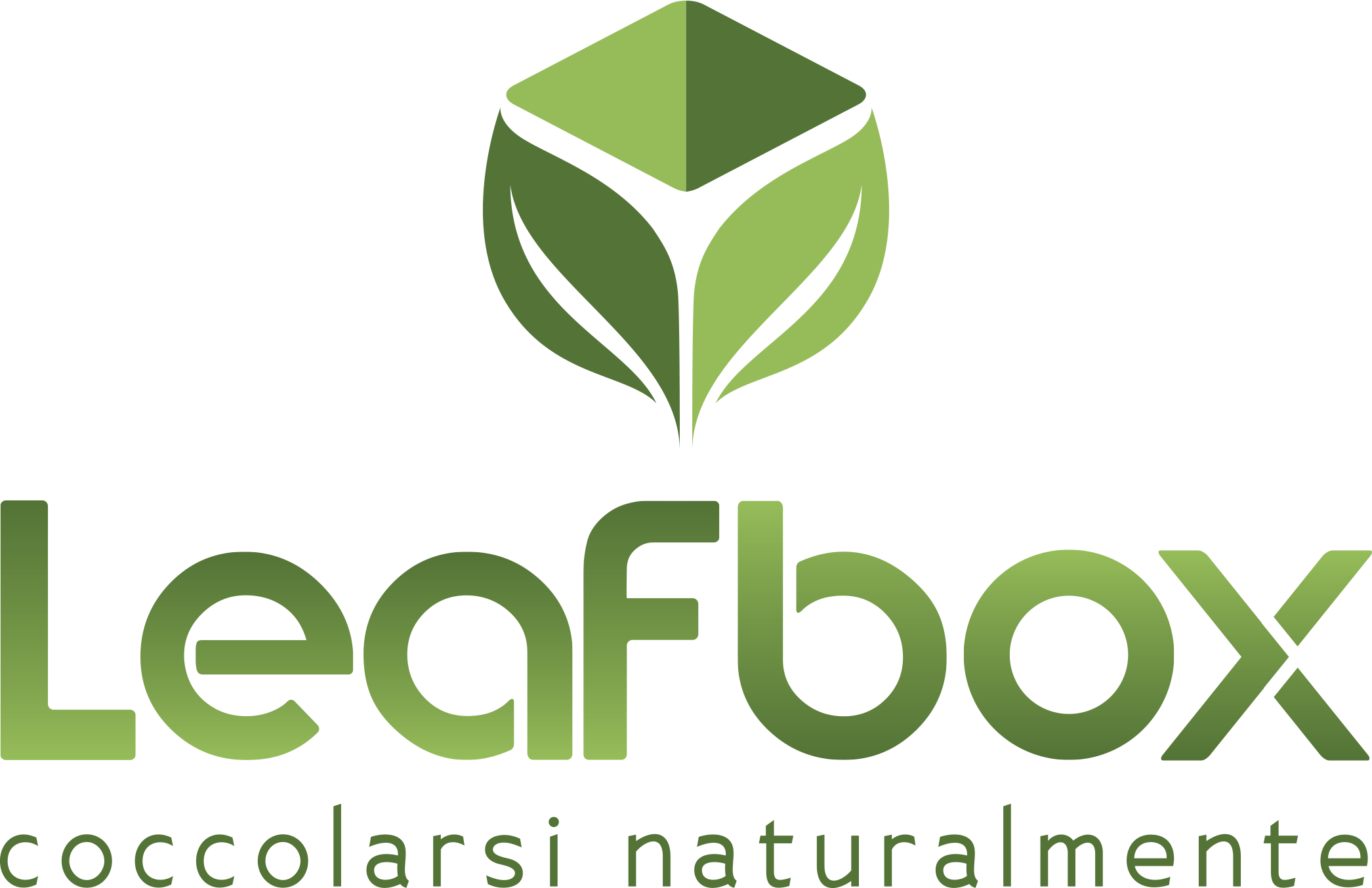 Smart Specialisation Strategy
Leadership in Enabling and Industrial Technologies
Leafbox is an online search engine for finding tourist facilities (restaurants, hotels, B&Bs, farms, wellness centres and spas, etc.) and an e-commerce tool for buying tourist and leisure time services,including vegan, vegetarian, gluten-free, pet-friendly and eco-friendly services. 
Leafpass Services (gourmet dinners, holidays, experiential learning) are sold in a gift box or in a digital voucher format.
In addition, Leafbox provides online and offline visibility and advertising its partners. Our role is to be service resellers, and we do it through the following tools:
Leafpass gift box: a unique offer that combines different types of services for multiple partners. Gift boxes are sold in both digital and paper format.
Leafpass vouchers: services sold directly from the providers included in the leafbox.it platform, exclusively in digital format.
Services sold are targeted to an audience composed by vegan, vegetarian, coeliac and gluten intolerant, health enthusiasts, nature and animal lovers. The team consists of Paolo Farabegoli, Silvia Venturi, Stefano Rubboli and Sebastiano Angelini. 
Our technical director Paolo Farabegoli is professionally trained and has several years' experience in the tourism sector.
Stefano Rubboli and Sebastiano Angelini are respectively PHP developer and back-end developers.
Silvia Venturi is in charge of the web marketing and Stefano Rubboli is in charge of administration and management.
Details
Contact/Entrepreneur
Sebastiano
Angelini
Amministratore
Contact Email
Amministrazione@leafbox.it
Tags
Address
Via ex tiro a segno
253
Cesena
FC