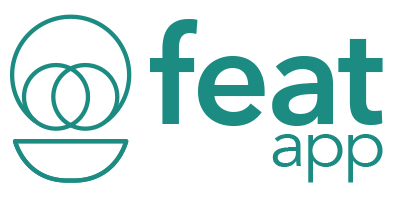 Smart Specialisation Strategy
Leadership in Enabling and Industrial Technologies
FeatApp is a free downloadable app that records users' steps (via the phone itself or via counting bracelets) and every 500 steps deposits 1 coin into the virtual piggy bank. Coins are valid for 7 days and grant access to discounts on healthy and high quality food offered by affiliated stores. The concept is: the more you walk, the more you earn, specifically in the form of discounts on healthy and tasty food.
The starting point, where the first businesses are on board, is Bologna, a city renowned for its food. Now the plan is to expand both nationally and internationally.
 
FeatApp's founder, Chiara, has a BBA from the University of Florence, an MSc in International Management from the ICN Business School and an MSc in Management from the MGIMO University in Russia. In 2014 she was one of ten finalists in the Barilla Center for Food & Nutrition (BCFN) competition to reward innovative entrepreneurial ideas related to nutrition and obesity. She has been an ambassador for BCFN since then. 
With this project, Chiara also participated in the first edition of the Food Innovation Program, a second level Master's Program promoted by the University of Modena and Reggio Emilia, the Future Food Institute of Bologna and the Institute for the Future in Palo Alto. It is also part of the MGIMO University Business Incubator (Moscow) and was one of 57 finalists of the EU-funded course IMPACT. Furthermore, Chiara was named one of the top four social innovation ambassadors for Social Innovation Citizen (SIC) and FeatApp is now included in Social Renaissance, the first acceleration course in Italy focused on social innovation.
The development of FeatApp is supported by the You Can Group (YCG), an entrepreneurial ecosystem in which the spirit of research and the spirit of business co-exist.
The FeatApp business model also has promotional, image-related and consequently, cost-effective benefits for affiliate retailers, who are promoted within the app users' networks and thus become part of their health and healthy food consumption habits. 
 
Details
Contact/Entrepreneur
Chiara
Cecchini
Co-Founder e SEO
Contact Email
info@featapp.com
Tags
Address
Via Farini
9
Bologna
BO