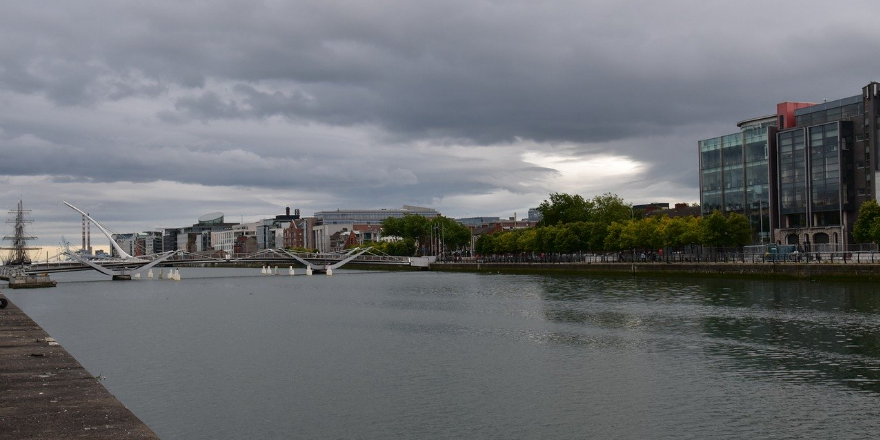 Scadenza adesioni: 29 gennaio
Nell'ambito dell'attività promozionale dell'ICE-Agenzia si prevede la partecipazione al Dublin Tech Summit, che si svolgerà a Dublino dal 22 al 23 aprile 2020 presso il Convention Center.
Perché partecipare al Dublin Tech Summit
In soli tre anni il Dublin Tech Summit è diventato l'evento tech più grande dell'Irlanda tanto da essere nominato "Europe's fastest growing tech conference".
L'edizione 2019 ha visto la presenza di circa 10.000 visitatori provenienti da oltre 70 paesi, 200 C-level speakers e 300 rappresentanti media a livello globale, diventando così una piattaforma estremamente attrattiva per i principali brand e aziende mondiali.
I partners dell'iniziativa sono stati circa 200 tra cui Google, Facebook, Cisco, Amazon WS, Accenture, Oracle, Audi e Bank of America.
L'iniziativa è dedicata principalmente a Startup e PMI innovative, l'edizione 2020 del Tech Summit è multisettoriale (Lifescience, Cybersecurity; Future Mobility, Clean Tech, ecc.) e sarà focalizzata sulle seguenti tematiche:
Emerging tech;

Digital transformation;

Trust, ethics & security;

Future tech;

Scaling & growth;

Tech for good;

Diversity in tech;

Sustainability
In Irlanda si trova la maggiore disponibilità pro-capite di fondi per l'avvio di startup, Dublino, come la Silicon Valley, è sinonimo di innovazione, qui hanno la sede le più importanti compagnie internazionali (Facebook, Google, Linkedin).
Lo Stato agisce come intermediario per le start-up innovative, infatti gli acceleratori in Irlanda sono finanziati dallo stato e nel quadro di 14 programmi prevedono incentivi dai 15.000 ai 25.000 Euro. Nel 2018, Enterprise Ireland, l'agenzia di sviluppo economico dello stato irlandese, ha investito 23 milioni di Euro sostenendo un totlae di 132 startup.
Grazie all'aliquota per le imprese ferma al 12,5%, l'Irlanda è diventata il principale hub innovativo in settori come il medtech, la robotica, e la cybersecurity.
L'ICE-Agenzia organizzerà la partecipazione gratuita delle imprese italiane in uno spazio di circa 45 mq che sarà allestito con postazioni personalizzate in open space.
L'adesione è aperta alle startup iscritte al Registro Speciale delle Camere di Commercio delle Startup Innovative ed alle PMI innovative.
L'offerta include:
postazione con logo aziendale corredata di presa elettrica;
logo aziendale sul sito e sull'app della manifestazione;
5 badge di ingresso ad azienda;
wi fi;
cinque inviti per la Innovation Drinks reception il 22 aprile;
un minimo di 3 matchmaking meetings con corporate leaders organizzato dalla Dublin Chamber of Commerce assieme a Microsoft;
accesso alla Investor Lounge;
possibilità di caricare sul sito ufficiale della manifestazione un pitch video aziendale di 90 secondi;
opportunità di partecipare ed essere selezionati al Vision X competition: le startup selezionate potranno fare un pitch live sul palco principale del DTS;
opportunità di partecipare alla investor drinks reception di Ignite X (investor event che si tiene la sera antecedente la fiera, il 21 aprile, presso la Guinness Storehouse).
Sarano a carico degli espositori le spese relative all'assicurazione e trasporto di eventuali prodotti, spese di viaggio e alloggio del proprio personale presente in fiera e ogni altro servizio non previsto nella presente circolare.
Per ulteriori informazioni e per aderire all'iniziativa, vai alla pagina dedicata sul sito ICE