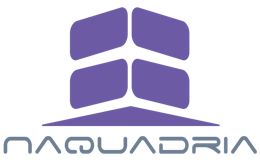 Smart Specialisation Strategy
Leadership in Enabling and Industrial Technologies
Naquadria s.r.l. is an Internet Service Provider with a data centre in the city of Piacenza.
The real strength of the company lies in its infrastructure, which allows us to offer 360º information services such as Solution Provider: not only web hosting (e-mail, websites, software, applications) with high security standards, but above all, housing and colocation or virtualisation of machines for every situation (from consultancy for outsourced management to backup and disaster recovery).
The datacenter has 24-hour video surveillance and meets Tier 3 classification standards (electrical and network redundancy with 99.982% uptime). Also, in 2017, it obtained UNI CEI ISO / IEC 27001: 2014 certification for information security.
Naquadria is a member of Confindustria Piacenza and of the RICT initiative for research, innovation, communication and technology.
It participated in Smau 2017 and won the 2016 Innovation Award with a Civil Protection app that warns citizens of potential flood risks.
It created a platform for the registration of CCTV cameras in the Piacenza area, currently used by the Prefecture of Piacenza to support law enforcement agency investigations.
Finally, it is part of the AHR association and is an official partner of Lepida S.p.A., with which it has embarked upon a regional pilot project.
In November 2017, it founded the PCIX: the Piacenza Internet Exchange.
Details
Contact/Entrepreneur
Alessandro
Solari
CEO
Contact Email
info@naquadria.it
Tags
Address
Via Orsi
39
Piacenza
PC