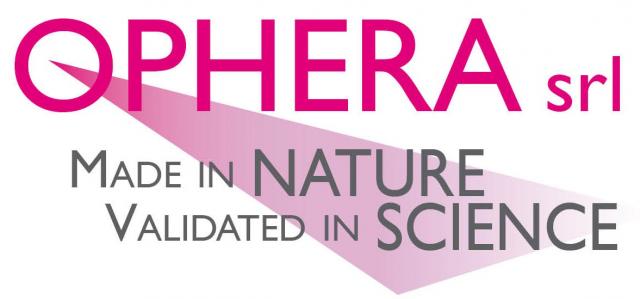 Smart Specialisation Strategy
Ophera is an Italian company founded by a group of pharmaceutical researchers with academic and international experience, with the support of experienced cosmeticians, physiotherapists, hair specialists and other health professionals. It has developed high-quality, innovative cosmetic products made with medicinal plant extracts and to pharmaceutical standards.
The decision to found Ophera was made in the Tydockpharma laboratories (private pharmaceutical research company, spin-off of the University of Modena) when, analysing some still relatively unknown pharmaceutical plant extracts, the cosmetic potential of some preparations also became clear. Thus it was decided to invest in phytocosmetics to pharmaceutical standard that could be proposed as effective treatments for various types of discomfort.
Thanks to the scientific and pharmaceutical training of its founding partners, Ophera now offers its own brand of cosmetic products that are of the highest quality and unique - given that they contain carefully selected raw materials that are precious, original and above all effective. These products are distributed through pharmacies, trusted health food stores and direct online through a dedicated website, which debuted with great success.
In addition to this, Ophera supports companies from different sectors who want to relaunch their own products and attract new customers through the integration of natural original raw materials. 
Details
Contact/Entrepreneur
Luisa
Pecorari
Amministratore Delegato
Contact Email
info@ophera.it
Tags
Address
Via della Resistenza
3
Campogalliano
MO