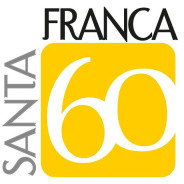 Smart Specialisation Strategy
Santafranca60 is a graphic media studio offering a new QR code design service characterised by the spirit of innovation and the ever-present search for the detail that makes the difference. Customising the QR code that points to your website or Facebook or YouTube page can give you an enormous advantage in terms of strengthening your brand. An eye-catching QR code becomes representative of the image of the company or service. There is a particularly large market in Italy for this new way of creating QR codes, since Italy is third in Europe for use of this multimedia smartphone technology.
Having a two-dimensional code that does not need a reading device is a considerable advantage. Furthermore, QR code readers on the iOS and Android platforms are mostly free. Having the identity of a company or product in a two-dimensional code (avoiding the standard code that is often visually unappealing) leads to massively increased recognisability. Custom QR codes take brand identity into account along with the other communication channels used by the company, including printed matter and the web.
It is also possible to include marketing messages in the design of the QR code.
Experience, passion and speed are our strengths. We create graphic projects of visual impact, we generate original and innovative communication solutions, always in step with the times, never predictable. We offer a comprehensive service that covers all phases of creation and execution, from initial design to printing or  putting online.
Details
Contact/Entrepreneur
Sara
Brugnoni
CEO
Contact Email
sara@santafranca60.it
Tags
Address
Via Santa Franca
60
Piacenza
PC