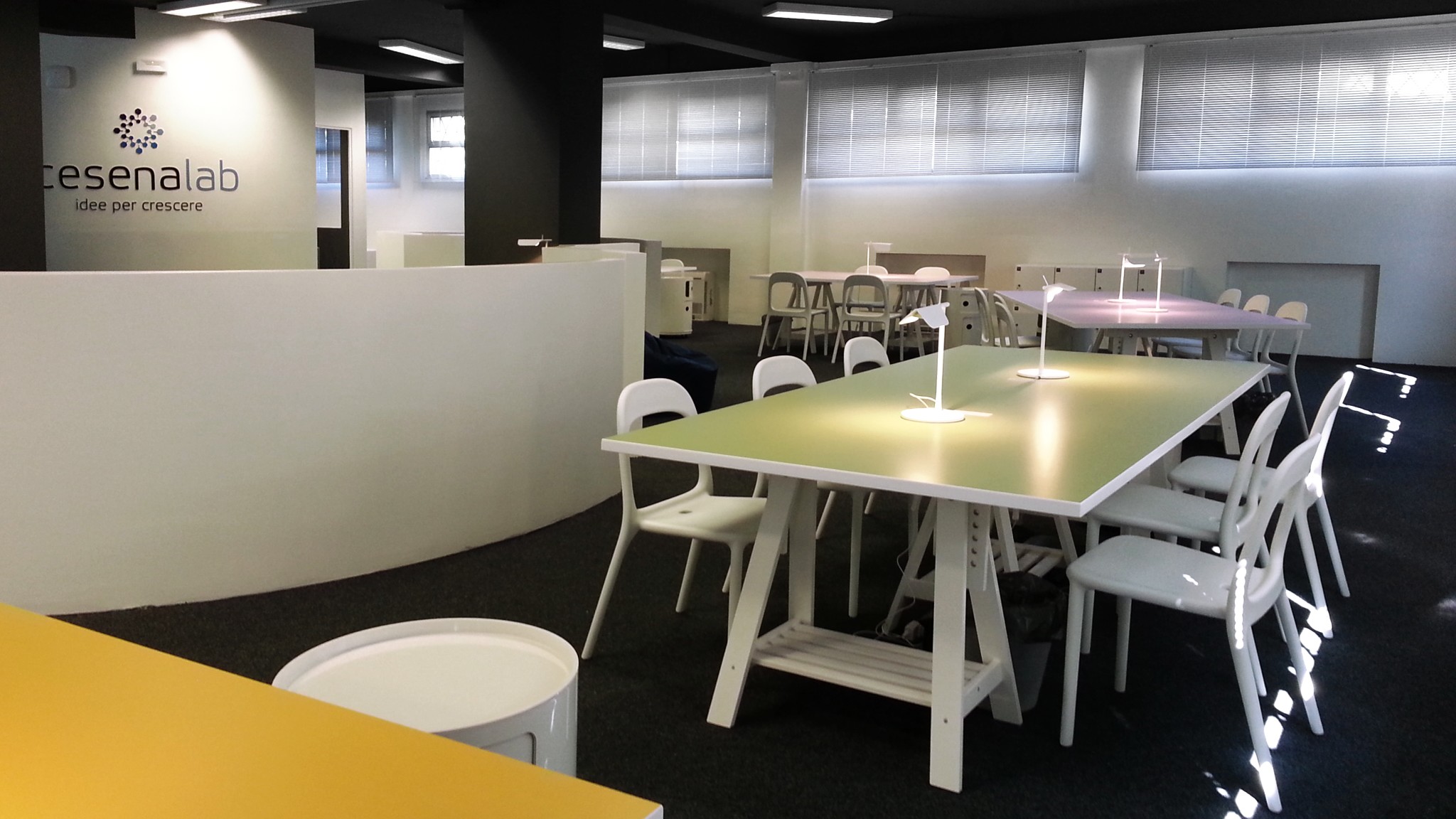 Address
Via Martiri della Libertà, 14/c
Cesena
FC
Contacts
Roberto Pasi
info@cesenalab.it
0547 24221
Cesenalab is an incubator and accelerator for companies in the digital, web and new media sectors. It offers many services, all free and all to a very high level: offices, consultancy with business angels, links with researchers, contacts with investment funds, training, legal and commercial assistance. Applications can be made at any time through the website. Once admitted, teams will have their own office and services that are accessible 24 hours a day.
Among Cesenalab's partners are Cesena Council, Cesena University Campus and the Cesena Bank. From its first months of activity, Cesenalab has collaborated with international partners such as AmazonWS for online services, and with professionals for free and discounted consultations on various subjects, including: patents, intellectual property, trademark registration, legal and commercial assistance, accounting, management and staff recruitment.
Questions regarding admission and requests for information or for a first meeting can be made through the Cesenalab website. Cesenalab is always available to answer any questions through all available channels (email, phone, social media, etc.) Once your application is made, the Scientific Committee will assess your suitability, taking into account the innovative nature of the project, the competence of the team and the determination to make the idea work: a good project is always composed of a good idea and, above all, efficient and highly motivated people.
Selected teams will have immediate access to all Cesenalab's services. Teams that are not selected, however, will still be able to benefit from an exchange of ideas and advice which will help them improve their profile and encourage them to re-apply at a later date.
All of the teams selected by Cesenalab have their own free work space at the incubator HQ, which they can use 24 hours a day, every day of the year. Training, coaching and discussion with other teams encourages projects to develop quickly and individuals to grow professionally. Offering free assistance to teams within Cesenalab, business angels personally follow the preparation of each startup's business plan, as well as market analysis, business models and the search for economic partners.
The Cesenalab network allows incubated teams to make contact with both industrial and financial investors, so once the project is ready, the startup can meet with companies and investment funds, and begin insinuating itself into the market.