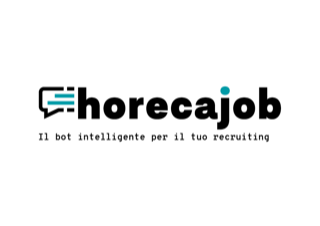 Smart Specialisation Strategy
Leadership in Enabling and Industrial Technologies
Horeca Job is an innovative platform that aims to revolutionize the paradigm for finding and selecting personnel for the Ho.Re.Ca (hotel, restaurant, and catering) sector, which is among the most badly affected sectors by the Covid pandemic.
Traditional methods based on advertisements and submitting CVs are no longer adequate to rapidly return to full staffing levels and satisfy the new needs of candidates and companies.
Starting from this observation, Horeca Job proposes a radical solution that no longer makes use of traditional instruments, instead exploiting numerous advantages offered by recent technological developments.
The advantage for companies is quick and efficient job matching, while candidates enjoy a simpler, less frustrating procedure with the guarantee that their candidature will remain dynamic over time. The platform traces all interactions in order to acquire greater knowledge of the decisions of users and make their experience ever simpler and more customized.
The platform was conceptualized by Claudia Ferrero (CEO) who has over 25 years' experience in hospitality, where she has acted in different management roles both in Italy and abroad.
She was assisted in the development of the project by Viviana Greco, a Human Resources Manager with experience in Italy and abroad in multinational groups covering diverse sectors, including company internal startups, production sites, and corporate contexts.
The founders entrusted Roberto Bernazzani with the creation of the first version of the platform. He has been working for more than 20 years in university research in the ICT sector. Since 2007 he has been scientific manager for Cratos, and since 2004 a partner and CTO of Univillage Consulting, where he deals with design and implementation of information systems and development of web applications.
Horeca Job's reference market will be the accommodation and catering sector, which currently comprises 326,315 companies all trying to manage economic recovery, loss of workers due to retirement, and a projected turnover of 22% for the period 2022-2026, with the need to find from 202,400 to 233,600 additional members of staff.
Horeca Job won financial support from Invitalia Smart Money (€ 10k), they have applied for a female business grant (final results pending), and will apply for Innovative Startup support from the Emilia Romagna Region in December 2022 with a project valued at € 150k.
Details
Contact/Entrepreneur
Claudia
Ferrero
Founder
Contact Email
ferrero@horecajob.it
Tags
Address
Via Giuseppe Taverna
29
Piacenza
PC
45.05403026591, 9.68708605