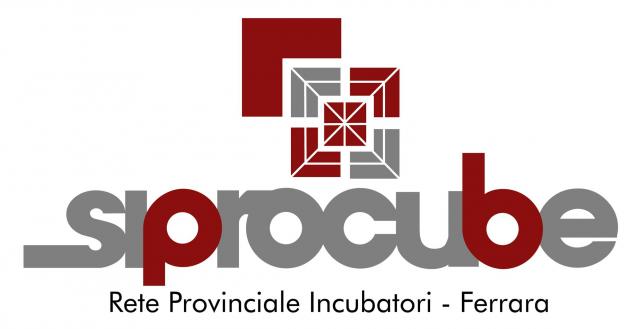 Siprocube is a business incubator network formed by Sipro, the Development Agency.
The network is divided into three incubators in the province of Ferrara: Ferrara-Cassana, Ferrara- Technopole and San Giovanni di Ostellato.
To the selected companies, Siprocube offers:
low-cost space for businesses (facilities of various sizes, all equipped for new businesses and connected to the main utilities), use of meeting rooms and incubator at the Technopole in Ferrara
help with promotion and with the identification of and preparation for financing options
Siprocube selects the businesses that will access the spaces over a renewable 3-year term via means of a public call for proposals with access criteria and selection priorities.
Each Siprocube network business incubator has specific features, designed to meet the needs of the reference area and specified in individual calls for proposals.
In some cases, greater attention is paid to the promotion of high technology activities, such as the incubator of the Ferrara Technopole; in other cases, priority is given to more traditional businesses with a wide range of large-sized premises, such as the San Giovanni di Ostellato incubator.
The incubators work with manufacturing and service businesses as opposed to those that are exclusively commercial.
Address
S.I.PRO. Agenzia Provinciale per lo Sviluppo S.p.A
Via Cairoli 13
Ferrara
Knowledge content specificity
Contacts
Chiara
Franceschini
chiara.franceschini@siproferrara.com
+39 0532 243484