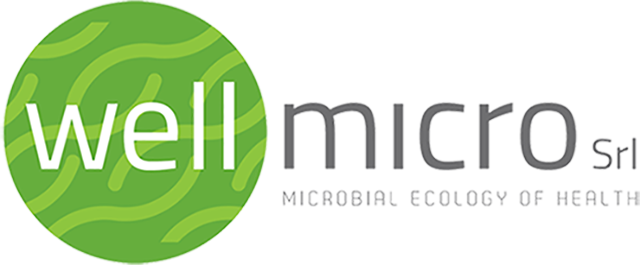 Smart Specialisation Strategy
Leadership in Enabling and Industrial Technologies
Wellmicro s.r.l. is the fruit of years of academic scientific activity in the field of intestinal microbial ecology and was created by researchers with profound knowledge of scientific literature in the field and years of collaboration with the best labs in Europe. Our experience in the characterisation of intestinal microbiology through the most advanced massive sequencing techniques (Next Generation Sequencing), and in sequence analysis in bioinformatics, is at the continuous service of both professional and layman, providing comprehensible and comparative results.
Wellmicro s.r.l. is the first and only Italian entrepreneur to have a patent for a method of functionally interpreting the intestinal microbiotic analysed through massive sequencing techniques (NGS). The result is an innovative and easy-to-understand report, the Microbiopassport®.
 
Wellmicro s.r.l. also works with companies and research organisations in the development of products concerning health or the planning of experimental studies in the field of human and animal microbiology. 
Details
Contact/Entrepreneur
Andrea
Castagnetti
Presidente
Contact Email
info@wellmicro.com
Tags
Address
Via Piero Gobetti
101
Bologna
BO