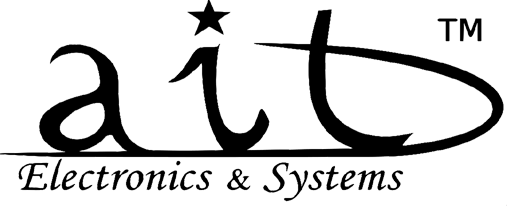 Smart Specialisation Strategy
Leadership in Enabling and Industrial Technologies
AIT Electronics & Systems is an innovative startup that focuses on the research, development and optimisation of high tech electronic equipment. The company consists of a team of young people who share business values ​​and are constantly improving their skills and the quality of their products within a lean business structure.
One of the strengths of AIT Electronics & Systems is the simplicity it brings to its approach to complex systems. The company was built on the passion and expertise of its founder members, who have been working in the electronics sector for years, designing and developing hi-tech industrial prototypes.
AIT Electronics & Systems began life as a Start-Up in the AlmaCube s.r.l. incubator, and in 2013 its founders were awarded the Spinner prize for the Future for Technological Innovation.
After two years of careful preparation and planning, AIT Electronics & Systems has entered the market, supporting:



Schools with technical-professional profiles

Third-party prototyping and development of high-tech integration electronic apparatus and devices 
Details
Contact/Entrepreneur
Flavio
Criseo
Amministratore unico
Contact Email
info@aitsrl.it
Tags
Address
Via Lemonia
49/D
Bologna
BO