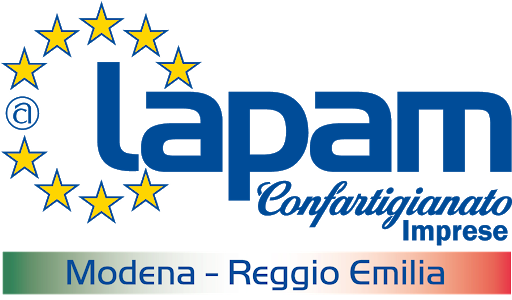 Lapam is a federation of associations, the only one of its kind in the province of Modena that represents the entire business world: crafts, trade, small to medium enterprises, agriculture. It represents some 10,000 companies, with 600 employees in 50 locations throughout the region.
It manages Info Point, a service dedicated to new entrepreneurs and new businesses. The service assists new and aspiring entrepreneurs in setting up their enterprise, formulating and evaluating the idea at the heart of it and drafting the business plan. It also provides sector-specific training.
Activities:
Start-up assistance, enterprise development and self-entrepreneurship
Assistance with idea development
Assistance with project preparation
Lapam also supervises the startup throughout its first year of business, offering assistance with administration, tax, employment law, environmental issues, health and safety, occupational medicine and credit.
Through the Formart training centre, Lapam is able to assist aspiring entrepreneurs into qualification-based training in various sectors.
Address
via Emilia Ovest, 775

Modena
Telephone Number
059 893111
Knowledge content specificity
Contacts
contattaci@lapam.eu