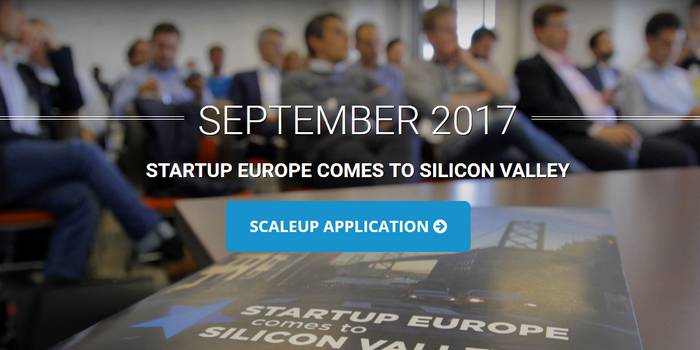 Scadenza candidature: 31 maggio
Pubblicata l'edizione 2017 del bando Startup Europe Comes to Silicon Valley.

EIT Digital e Mind the Bridge sono i promotori del programma Startup Europe comes to Silicon Valley grazie al quale 15 scale-up europee  saranno invitate per una settimana nella Silicon Valley.
La call rappresenta una opportunità unica per le start up europee per incontrare stakeholders e potenziali investitori americani e quindi per espandere le loro operazione nel mercato statunitense.
Per inviare la propria candidatura c'è tempo fino al 31 maggio 2017.
Maggiori informazioni sul sito dell'iniziativa.