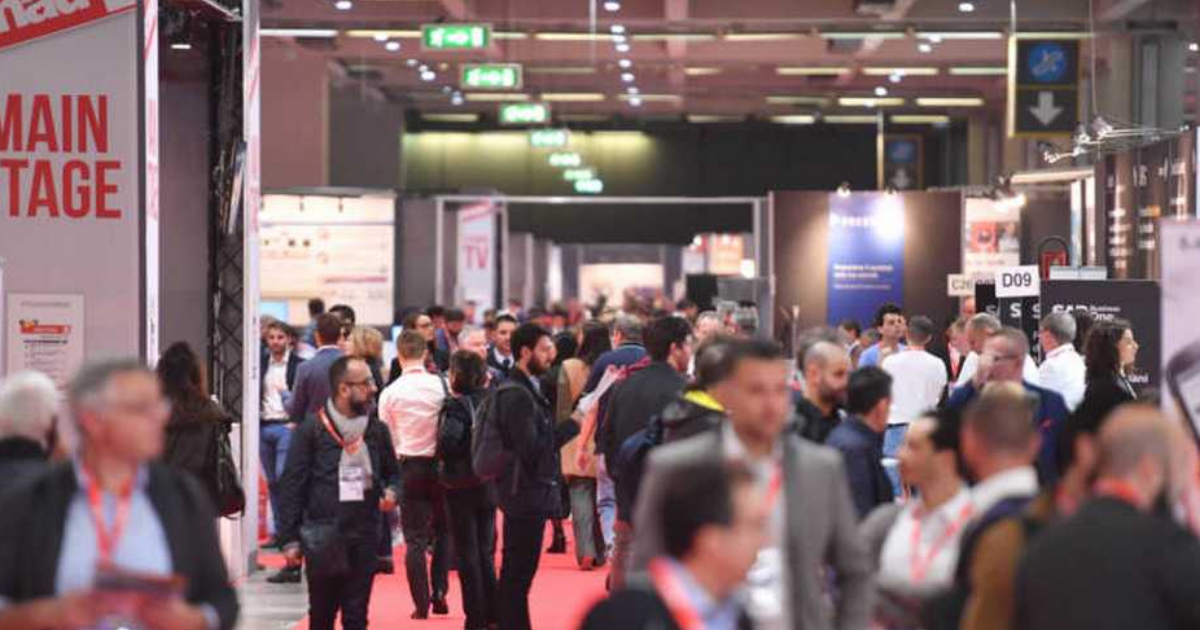 From 2 to 4 May 2023 a group of representatives from Emilia-Romagna will participate at the event Smau 2023 in London thanks to the support of Region Emilia-Romagna.
The delegation that includes startups, incubators and accelerators as well as policy makers will meet up with corporates, investors, accelerators based in London.
The 7 startups participating at the event are already active in the Italian market and willing to expand in the British market:
1- Cognivix (AI-Driven Automation Solutions for SMEs)
Cognivix's mission is to empower small and medium-sized enterprises (SMEs) by providing innovative AI-driven automation solutions that enhance efficiency and competitiveness in the global market. 
At Smau London, the startup will present Fieldview 4 Bin Picking, a versatile and efficient automation solution tailored for those SMEs operating in complex production lines. This solution revolutionizes the way companies  manage the handling of components delivered in boxes, eliminating the need for bespoke machines or conveyor systems.
2. CShark (Internet of things in the aerospace sector)
Cshark holds two European patents, the combination of which has produced a centralised system for managing IoT systems. Following the first launch of the patented pico-satellite, Cshark is industrialising the processes to deploy a constellation of 100 satellites dedicated to 24-hour monitoring of devices on the ground in any environment whether covered by the internet or remote (80% of the earth).
The company's mission is to use this service to have more innovative devices and provide solutions that facilitate Industry 4.0-related sectors.
CShark's main target market is the Internet of Things (IoT) in the aerospace sector. The target customers are companies or public and private entities from any sector that need IoT solutions at a competitive cost, with a complete, fully encrypted and secure integrated system.
3- Monitor the planet (robotic solutions for land mapping)
Monitor the planet develops robotic solutions for Engineering Surveyors. Based on technological excellence and deep market insights, the company has developed a portfolio of solutions that can be used in many industries - building, tunnelling, Oil&Gas, Mining, Environment, Archeology, Defense and Agriculture -  to improve work routines in risky areas with the objective to facilitate operations and safety.
4- Neurality  (quality control)
Neurality is an innovative solution aimed at automating quality control processes for businesses. The platform uses an Artificial Intelligence software integrated onto third-party machinery and on-site cameras to detect anomalies in any product or material. This provides reliable and efficient results, eliminating dependence on individual operator experience and reducing visual inspection costs. Neurality stands out from competitors for its ease of use, flexibility, and customization of features, allowing for analysis of defects in high-speed production lines and detection of non-conformities within products.
5- Novac (electric mobility)
Novac develops technology for the electric mobility sector, improving its efficiency and quality by means of supercapacitors, thus imposing a new quality standard for the best electric vehicles on the market. The technology developed by Novac revolutionizes the supercapacitors market with improved performance in safety and in design. Novac's supercapacitor lower explosion and fire risks and shapeable.  They can be applied to curved surfaces, thus exploiting spaces that are not be available for a conventional supercapacitor.  
6-  Pack (digital platform for human resources development)
Pack is an employee development platform helping companies' employees express their potential and accelerate their personal and professional growth. Client companies' employees have access to: (1) Personalized assessment, driven by a scientific method, (2) Unlimited 1to1 mentoring sessions with a personal mentor (2) Continuous learning pills and weekly events.
Pack approach in based on neuroscience, positive psychology, and behavioral science that enables to reach short and long-term KPIs
7- VAIMEE (Internet of Things)
VAIMEE develops composable Linked-Data driven IoT applications in a highly secure and efficient environment. Milky Data Way is a horizontal solution designed by developers for developers, to solve the interoperability problem, especially in those domains characterized by dynamic, heterogeneous and not structured data.
At the event, regional  incubators and institutions will also participate: :
1- CRIT
CRIT is a private company specialized in the research and analysis of technical and scientific information and in the development of research project activities. The company is active in 3 main areas: technology scouting, innovation Development for supporting companies in the processes of research and development of new products and startup support through the Motor Valley Accelerator, the main start-up accelerator in Italy for the automotive and mobility fields.
2- Stars and Cows
Stars&Cows accelerates talent in people and companies by democratizing business knowledge through professional services, collaborating with Enterprises, Institutions, People and Business Accelerators and Incubators. Thanks to the presence of the community of Senior Managers from multinational corporations, Stars&Cows offers a strong support service to entrepreneurial realities seeking to enter the market.
3- Region Emilia-Romagna and ART-ER - Attractiveness Research Territory, the Joint Stock Consortium fostering the region's sustainable growth by developing innovation, knowledge, attractiveness and internationalisation.
The event, that will mainly concentrate at The Old Truman Brewery
(F Block T1, 83 Brick Lane, E1 6QR, London) on 3rd May, is dedicated to the whole Italian innovation ecosystem: national institutions, corporates, startups, facilitators, media will travel to London for Smau event for developing new business relationships.
 
For further information: