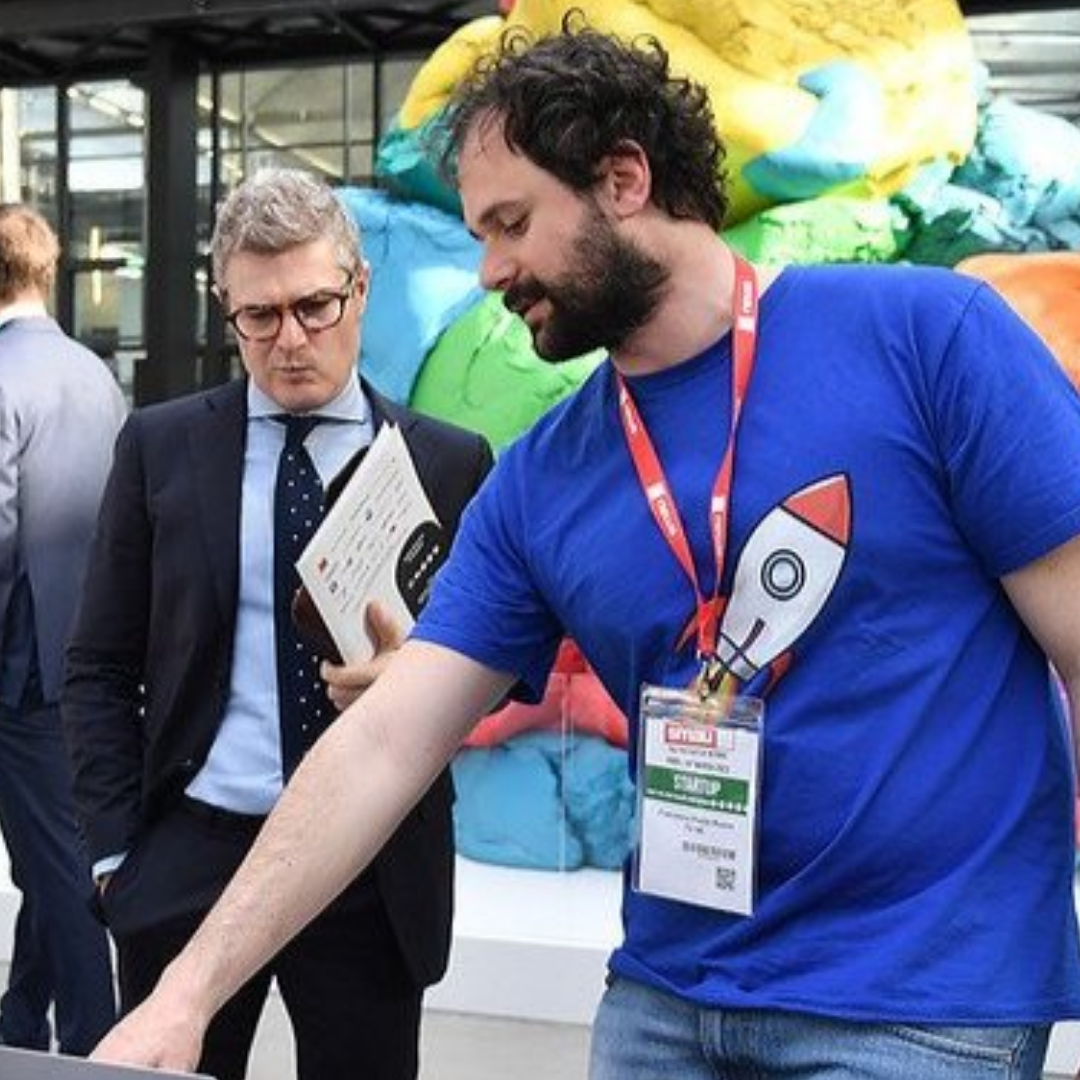 From 22 to 24 March 2023 a group of representatives from Emilia-Romagna will participate at the event Smau 2023 in Paris thanks to the support of Region Emilia-Romagna.
The delegation that includes startups, incubators and accelerators as well as policy makers will meet up with corporates, investors, accelerators based in Paris and the Ile de France Region. 
The 7 startups participating at the event are already active in the Italian market and willing to expand in the french market:
1 - Alfred24 Tech (sector: logistics)
Alfred24 Tech focuses on optimizing last-mile logistics in the e-commerce sector. Alfred24 can already count on a network of over 6,500 affiliated partner Points in Italy. The company simplify and enhance the last-mile delivery process, making it eco-friendly and convenient, with the goal of reducing CO2 emissions and providing an optimal e-commerce experience for the customer. At Smau Paris, Alfred24 will present the offer related to a comprehensive, sustainable, and integrated Smart Locker solution that can store various items.
2 - Cloudvision (sector: digital, human resources)
Cloudvision develops solutions for facilitating the work of "deskless workforce" i.e. those professionals who usually work on the move, do not have immediate access to essential information, or digital platforms typical of an office environment. In Paris, Cloudvision will present AUGMENTYA, a platform for the augmented workforce, combining AI, cloud and wearable technologies.
3- Develop-Players (sector: educational games)
Develop-Players develops innovative, personalized applied games for empowering students with specific learning disorders. The company model of intervention is based on years of clinical experience and research at the University of Bologna, backed by strong theoretical foundations and proven efficacy. Develop-Players cutting-edge technology and collaborative approach allows to create engaging, effective games that put learners at the center of the experience. The games are offered to schools, psychologists, speech therapists, and provide teacher with training, ensuring that everyone can benefit from our approach.
4- NGV Powertrain  (sector: energy, mobility)
NGV Powertrain manufactures engines powered by alternative fuels (natural gas, bio-fuels, e-fuels, hydrogen) with the objective to decarbonize the 'hard-to-abate' sectors of transportation and power generation: trucks, buses, specialty vehicles agricultural and construction machines, boats, gensets, etc. 
5- PRES-X SRL (sector: manufacturing technologies)
PRES-X is specialized in highly qualified post-processing solutions both for additive and traditional manufacturing technologies. In PRES-X a number of cutting-edge technologies are developed and industrialized to make post-processing more efficient, cheaper and green, covering all necessary phases in a single plant through a fully automated digital approach. The core technologies developed by PRES-X are focused on different phases on the manufacturing value chain, with a special highlight on high pressure advanced heat treatment (HPHT) and advanced surface finishing / polishing of different types of metals. Applications are possible in many sectors from the fashion and accessorize to biomedical and prosthesis. 
6-  SMACE s.r.l. (human resources)
SMACE's mission is to provide Hybrid Working business solutions that improve the well-being of workers around the world and, as a result, corporate productivity.
SMACE selects and offers companies the best facilities for teams' remote working and experiences to strengthen engagement among colleagues. SMACE solutions increase corporates'  efficiency by outsourcing non-core activities through a single service aggregator provider.
7- TrueScreen (digital, cybersecurity)
TrueScreen is the cybersecurity solution that certifies digital content with legal value, guaranteeing its authenticity and immutability, with the goal of preventing fraud and misinformation.
The company has developed 2 main products: (1) TrueScreen App that certifies the authenticity and immutability of photos, videos, audios, documents, chats captured in real-time making those impossible to edit or modify. (2) TrueScreen Portal that is an advanced dashboard to easily manage certifications, reliably notarise files, and facilitate work thanks to the multi-access function.
At the event, regional  incubators and institutions will also participate: :
1- Urban Hub Piacenza, an innovation center with a coworking and an event space, a maker lab for digital manufacturing (including 3D modeling and 3D printing, IoT, robotics and AR), an educational center on tech 4.0, a startup infopoint and finally an incubator and accelerator of tech manufacturing startups.
2- Tech-Up Accelerator is the internal unit of Fondazione REI specialized on delivering innovation services to companies of the province of Reggio Emilia. This organization has been specializing in technologies for manufacturing, cleantech, and energy transition and carries out open innovation support for corporates and supports the development of innovative startups from both Italy and abroad.
3- Region Emilia-Romagna and ART-ER - Attractiveness Research Territory, the Joint Stock Consortium fostering the region's sustainable growth by developing innovation, knowledge, attractiveness and internationalisation.
The event, that will mainly concentrate at StationF on 23rd March, is dedicated to the whole Italian innovation ecosystem: national institutions, corporates, startups, facilitators, media will travel to Paris for Smau event for developing new business relationships.
For further information:
https://www.smau.it/paris/
international-startup@art-er.it