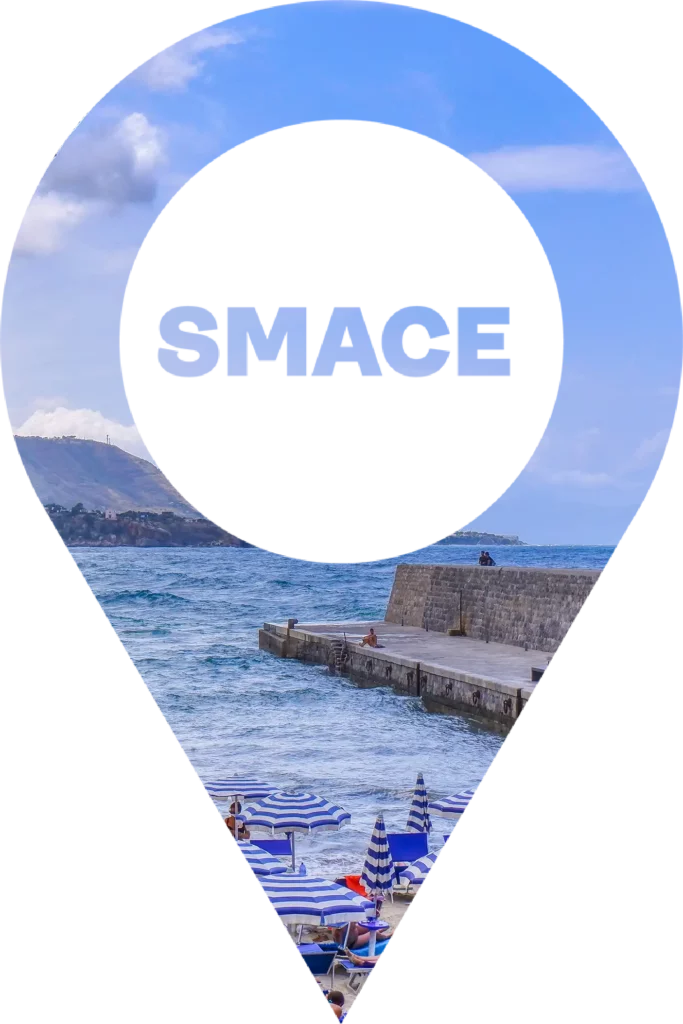 Smart Specialisation Strategy
Leadership in Enabling and Industrial Technologies
SMACE, Smart Work in a Smart Place was founded in Ferrara in December 2020 based on an idea of Marta Romero and Andrea Droghetti to transform remote working into a work benefit.
SMACE is a B2B solution for the management of work-spaces for company teams. By aggregating third party premises as alternatives to the office or home, together with a series of services suited to the work carried out by the groups, SMACE represents an ideal solution for externalizing management of the hybrid office.
The available services save time and reduce costs for the internal resources of client companies, with the option of an all-in-one solution for aggregation of spaces with selected and verified services, support and quality guarantees for business continuity, innovative best practices for talent attraction and retention.
Over their first years of activity SMACE became a reference platform for the Hybrid Workplace and Smart-Working As A Service.
No less important is SMACE's contribution to the regional tourism chain, acting to reduce the marked seasonalization of businesses that suffer from temporal alternations.
SMACE's aim for 2023 is to become a yardstick company for the Hybrid-Workplace in Europe and the USA, through exploitation of local areas and creation of a network of professionals who apply best practices in HR.
Details
Contact/Entrepreneur
Andrea
Droghetti
Contact Email
info@smace.com
Tags
Address
Via Ciro Contini
5
Ferrara
FE
44.830696465787, 11.65810415