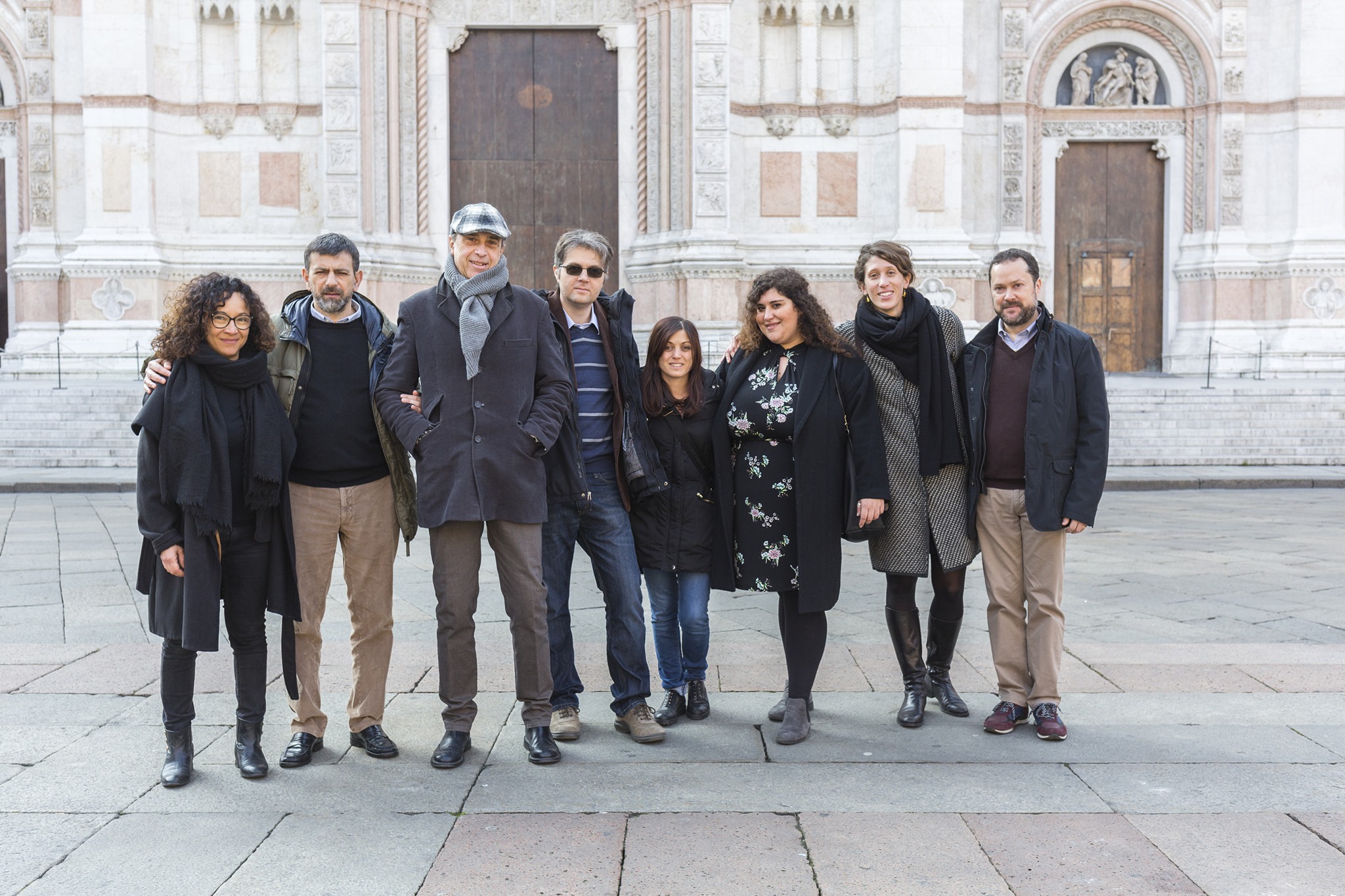 The series Startup in the Net collects interviews done to innovative startups which are part of the EmiliaRomagnaStartUp network and that ART-ER supports in their development process.
---
The journey of this startup from its establishment to this day, can be compared to a nice shot at pool.
Stem Sel's story is not based on luck but on concentration and awareness, ready to catch every available opportunity  to get an idea out of the lab and turn it into a successful business.
Since it won the 2012 edition of the Start Cup Emilia-Romagna until now, the ex-startup that is now an innovative SME has gathered 2.2 million euros.
"And it's not a lot of money for this type of product, it's just that we're thrifty" Pierluigi Reschiglian smiles - he is the President and CEO of Stem Sel.
The product we are talking about is called Celector: it's a cromatograph for cells based on a patented piece of technology to separate, characterise and control the quality of living human cells that are needed for rigenerative therapies. If Celector will reach the market at the beginning of 2020 is also thanks to the equity crowdfunding campaign through which they collected 330.000 euros. 
"For our latest needs we could have chosen a traditional investor, but we decided to go for BacktoWork24. And it was the right choice" Reschiglian says "Our crowdfunding partners gave us a lot of useful suggestions as the platform is highly qualified and gathers interesting personalities not only for their capital but also for their managerial skills, which they make available".
This project that was born as a university spin-off from an intuition of Pierluigi Reschiglian, Barbara Roda e Andrea Zatton, who are professors in the strumental bioanalytics field for the chemistry department at the "G. Ciamician" dell'Alma Mater, has come a long way. Before the Start Cup competition, there have been some Spinner projects they won and a We Tech Off program, that generated a spin-off which is still active, ByFlow, whose mission is to develop academic research material with market potential and tehcnological transfer, and which then gave life to Stem Sel.
In a game of sliding doors, Reschiglian believes that Stem Sel would have been born anyway even if they hadn't won the business plan competition because of the team and project's strength. Nevertheless that moment is what gave this adventure the right push to take off, even just to bring to the surface the manufacturing elements that came from the research process in the lab.
"More than the prize itself, which gave us visibility, joining the network of the then Aster, now ART-ER, we entered a much wider net that didn't involve only the university world" the professor and entrepreneur reminisces "It's been an important business card when we started to look for funding".
Thanks to the Start Cup, the startup has also taken part to the PNI where they won the UK-ITALY Entrepreneurship Award aimed at internationalisation.
"After all these years I can say that our product is certainly understood abroad, but the paradox is that, even though ours is a country that is very fertile for projects like ours, we still struggle to be understood on a national level" Reschiglian highlights "In Italy investments are mainly on the digital field, so it's hard to be heard".
This didn't stop the innovative startup from receiving, in 2014 at the very early stages, important funding like the one for innovative startups from POR-FESR.
"With this money we invested in communications and marketing too, not only patents" he underlines "Thanks to the training we had with Aster, we had understood the importance of taking care of these aspects too, even though we were new to any entrepreneurial skills". 
Stem Sel has secured the product name, company name and pay-off: it's a very rare case that a company like this one would have protected all aspects of intellectual property.
"With the crowdfunding campaign we had the website completely done up and we commissioned our presentational video to an established director, Paolo Santamaria" Stem Sel's co-founder adds "When you take on steps like this one, communications can't be overlooked".  
Judging by the results, this changes in the communications material paid off: Stem Sel is taking part to B Heroes as well, a sort of X-Factos for startups live on Sky Uno.
"We hooe to be selected" Reschiglian wishes "Every startup will receive an equity funding proposal of at least 50.000 euros and the winner will have access to an investment of at least 500.000 euros. Obviously the prize is appealing, but the exposure on television could bring us closer to those who wouldn't have known us otherwise".
The ability to access funds, a patented product that is ready for the market, intellectual property covered, highly quality communications material and the "risk" of going on TV: a series of elements that, one after the other, surely paint a picture of excellence.
"It's not up to me to say" the man who over ten years ago decided to go all out with his colleagues humbly says "To me, the fact that we are academics helps us in our business, but investors see this as a potential obstacle. I believe that not to be true, especially in a world like the University of Bologna and its favourable context" he adds "I'm talking about the entrepreneurship program and the Almacube Incubator, which is also a partner of ours, and is the only for-profit one in which Confindustria Emilia-Romagna takes part".
A piece of advice for university peers who are deep into their research but have an idea starting to take shape in their head?
"Don't stay locked up in your lab and contaminate" the expert suggests "From this point of view, Bologna is truly unique, here we have the right environment to spread entrepreneurship".
Find out more about Stem Sel and check out their profile in our dedicated section "Linked Startups" by clicking on the banner below.
If you want to meet the other startups featured in the series Startup in The Net, check out the 2019 gallery.
Author: Giorgia Olivieri, freelance journalist. Works in business development since 2003 having curated communications projects for Progetti d'Impresa, for BAN Bologna, for the Metropolitan City of Bologna, for Incredibol and for Almacube. She collaborates with ART-ER since 2017 on various projects including StartCup Emilia-Romagna.