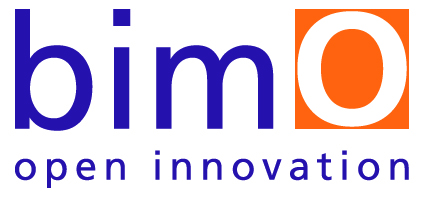 Smart Specialisation Strategy
Leadership in Enabling and Industrial Technologies
bimO open innovation is the first innovative startup in the field of architecture, engineering and building to transform the breakthrough effect of BIM digital innovation - Building Information Modelling - into a competitive advantage.
The company, enrolled in the register of innovative companies, was created at the end of 2016 by a group of professionals who have been working in the sector for years, and have always been committed to developing the enormous possibilities offered by the implementation of new digital technology in the building sector.
They have a wide-ranging professional experience, including at the international level, in the architectural and engineering design of public and private buildings of different types and complexity (residential complexes, commercial buildings, large industrial sectors) as well as the development of financial management models, systems and technology.
For its founders, bimO is a startup that represents a point of arrival rather than a starting point: a hub through which we can use over 15 years of experience and knowledge to offer operators involved in the building sector - from public administration to professional studios, from general contractors to real estate companies, and manufacturers of components, machinery, equipment and furnishings - the full range of consultancy services needed for the production of BIM projects ad the adoption and implementation of the BIM methodology in their organization. bimO open innovation presents itself not just as a facilitator for all industry operators wishing to join the future of building digitization as confidently and efficiently as possible, but also as a partner and knowledge broker in order to develop open innovation BIM projects, sharing and circulating their know-how and developing a network of partnerships with the most cutting-edge operators in the sector..
Details
Contact/Entrepreneur
Franco
Rebecchi
General Manager
Contact Email
info@bimopin.it
Tags
Address
Via Annibale Carracci
15
Carpi
MO