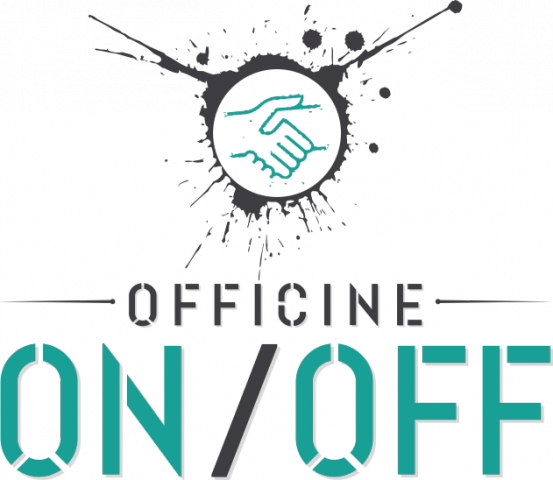 Officine ON/OFF is an innovative project from the Youth Policy Department of the Municipality of Parma. It is promoted and managed by the social cooperative Gruppo Scuola in collaboration with the ON/OFF Social Promotion Association.
ON/OFF Offices is a Fablab, a coworking space open to freelancers, designers, self-employed workers, professionals and startuppers from different sectors, whose physical proximity stimulates and promotes a continuous exchange of ideas, knowledge and experience, as well as the sharing of tools and networks and the development of new design and business opportunities.
It is a continuous and self-sustaining virtuous circuit that connects young people with their physical space: through a combination of their skills and professionalism, coworkers are able to give something back to their shared region.
The fablab makes digital fabrication available to the whole community, as an idea can become a reality and then a prototype.
On/Off is also an informal collective of Hurricane Start Parma, which creates opportunities for the startup and entrepreneur community in Parma, including Hurricane Monday, a nine-day event culminating with a Startup Weekend. We look forward to seeing you there!
Address
Strada Naviglio Alto 4/1
Parma
Telephone Number
0521 270841
Knowledge content specificity
Contacts
Pietro
Dioni
Coordinatore Fablab ed Hurricane Start Parma
pietro@fablabparma.org
0521
270841