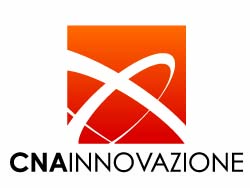 CNA Innovation, in the technology transfer and innovation area of Siaer Scarl, is the Centre for Organisational and Managerial Innovation and Technology Transfer for Crafts and SMEs, accredited by Emilia Romagna.
Established in 2005 within the Emilia Romagna CNA system, it promotes and supports innovation by transferring to businesses technology that was developed in research organisations, as well as the creation of joint projects.
It functions as an intermediary or facilitator, strengthening the links between research and production, providing guidance and support for the development of improved competitiveness. It creates initiatives that support local CNAs and encourage dialogue between researchers and entrepreneurs, increasing the opportunities for collaboration between public research and enterprise.
Address
via Rimini 7, 40128
Bologna
Telephone Number
051 2133870
Knowledge content specificity
Contacts
Sara
Dell'Elce
Referente per opportunità di finanziamento
cna@cnainnovazione.net
051
2133870