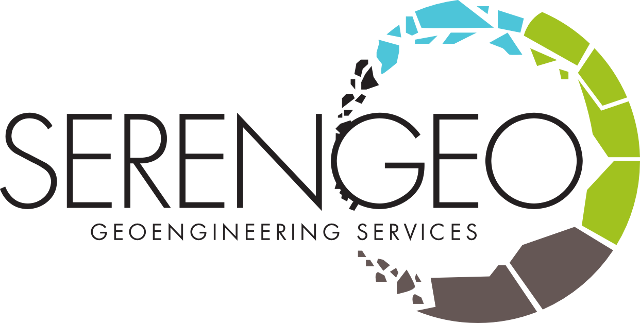 Smart Specialisation Strategy
Leadership in Enabling and Industrial Technologies
SERENGEO is an innovative startup that provides consulting and design services in the field of geoengineering. Its goal is to transfer to industry the skills and knowledge gained in university research in the fields of mining engineering, environmental engineering, rock mechanics and geothermal energy. 
SERENGEO is staffed by three PhDs, a professor, an associate professor and a researcher at the University of Bologna who have collaborated for over ten years on mining engineering research activities. The collective expertise in the fields of mining engineering, environmental geostatistics and numerical modelling of georesources, guarantees the highest quality of services. 
SERENGEO adopts a business model that provides a high level of personalisation and an integrated design service that is not currently offered by any of its competitors. A network of partnerships with universities, national and international research centres, companies and professionals means SERENGEO can provide its clients a complete service and highly specialised expertise in various disciplines.
Geothermal Energy
SERENGEO evaluates the energy potential of geothermal resources using geostatistical approaches and advanced skills in reservoir engineering. We provide numerical modelling and design for geothermal heating and cooling systems, and for the direct use of heat. Our approach is based on the in-house development of innovative software, numerical modelling expertise and the application of mining geostatistics.

Mining Engineering
SERENGEO uses innovative approaches, tools and methodologies for the planning, design and redevelopment of mines and quarries, as well as for the assessment of the environmental impact of these activities. We use Open Source GIS, Spatial RDBMS and cutting-edge mining engineering expertise.

Geomechanics
SERENGEO provides critical analyses and interpretations of the results of geotechnical tests on rock materials and rock masses, both in situ and in the laboratory. Thanks to our deep knowledge of geomechanics and mining engineering, we provide design services for innovative tests to solve complex problems.

Prizes and awards 
Spinner 2013. Benefits for business abroad, scholarship, PAAC, expert advice. 
Start Cup Spinner 2013, phase one, 11th place (tied for 5th). 
Public procurement for the establishment and development of enterprises for the historical centre and first peripheral belt of Bologna under DM 267/2004. (1st place, forgivable loan and subsidised rate).
Details
Contact/Entrepreneur
Carlo
Cormio
Amministratore Delegato
Contact Email
serengeo@serengeo.com
Tags
Address
Via Andrea Costa
165
40134 Bologna (BO)
BO