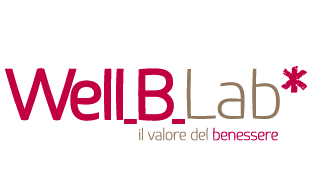 Smart Specialisation Strategy
A cooperative society established in October 2011, Well_B_Lab* is a spin-off of the University of Modena and Reggio Emilia, which offers a range of activities and tools for the analysis and evaluation of public policy and organisation, with the aim of making personal well-being a primary goal of public choices and corporate organisational policies.
Products and services offered
The cooperative, which has its registered office at the University and operational headquarters in Ferrara and Crotone, targets public bodies, companies, associations, foundations and banks. In particular, it offers qualitative and quantitative consultation (through the use of fuzzy logic, econometric techniques and innovative statistics) in the following areas:
social accountability and participatory budgeting according to a human development approach
 
culture and geography: analysis of the interaction between culture, urban design and regional planning
 
diversity management
 
performance measurement and evaluation
 
evaluation of work-related stress
The company's service is characterised by an innovative methodological perspective that satisfies two requirements: it improves the effectiveness, efficiency and transparency of public policies, and it promotes corporate social responsibility and the well-being of the organisational climate, factors directly related to business and productivity. Well-being is simultaneously the ultimate objective, through the identification and measurement, and consequent evaluation and re-design of public policies; and the meta-objective, allowing for the best performance in terms of economy, competitiveness and image.
Other Information
The corporate team is made up of teachers, researchers and professionals from GenderCAPP, a research centre of the University of Modena and Reggio Emilia, which is expected to participate as a financing member. The company team includes external partners with expertise in different areas, plus two interns.
WellBLab* is the first Italian spin-off to have received the Cowo stamp from the Cowo Project in Milan and to currently house four co-workers. The cooperative won the Spinner 2013 prize and the We Tech Off pre-incubation award and was recognised by the university at the Doctors in Enterprise event. It also made it to the second phase of Modena's Enterprise competition.
Details
Contact/Entrepreneur
Francesca
Corrado
Vicepresidente
Contact Email
wellblab@wellblab.it
Tags
Address
Viale Berengario
51
Modena
MO