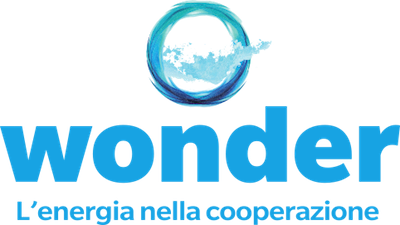 Smart Specialisation Strategy
Leadership in Enabling and Industrial Technologies
Wonder is a Type B Social Cooperative operating in the energy field and making products specifically designed for assembly by disabled individuals.

Our current flagship product is WonderBoost, an auxiliary battery or intelligent multipurpose "electric water bottle", that can increase vehicle autonomy, in particular e-bikes.

WonderBoost is provided with a management system based on our patent submission. This Battery Management System, or BMS, guarantees maximum safety through three main features:
Battery system protection to prevent operation outside of safe parameters.
Monitoring of individual battery cells for state of charge (SoC) and state of health (SoH) during charging and discharging cycles.
Maximising battery efficiency using cell balancing to improve duration and capacity, and so extend autonomy.
WonderBoost is efficient and universal, adapting automatically to vehicle battery voltages (from 12 to 48 volts) without human intervention. Current spikes are eliminated, which makes it highly efficient and avoids overheating.

WonderBoost is AI-compliant. The data collected by the BMS are transmitted by Bluetooth and analysed applying Machine Learning algorithms with both predictive and prescriptive logic. It is already possible to monitor the readings to enable rapid support and assistance, also remotely, in cases of malfunction.

Wonder have also developed a considerable capital of skills and contacts in the sphere of Renewable Energy Communities (REC/CSC) through participation in the Energy Committee of the Regional Forum of Fair Trade as members of the Modena Fair Trade District (DESMO) and CRESER (Emilia Romagna Regional Coordination of Fair Trade) and in the work of the Co-Energia Energy Sovereignty Group.
Details
Contact/Entrepreneur
Andrea
Baraccani
Presidente
Contact Email
info@wondercoop.it
Tags
Address
Via Moncalieri
27
Sassuolo
MO