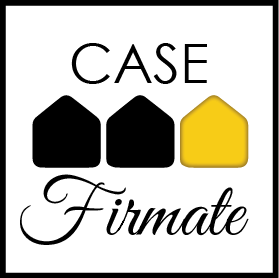 Smart Specialisation Strategy
Leadership in Enabling and Industrial Technologies
Case Firmate is based on the idea of the "​​sharing economy", or offering an old service in a brand new way. The innovation lies in the process, in the ability to re-evaluate currently underestimated capital (a house) and create a new division of labour where the owner and buyer become their own agents and the architect offers new designs and provides sales assistance. The use of web-based photo-realistic renders enables architects to propose various design solutions, increasing demand for your property and eliminating commission costs. The value added by Case Firmate lies in its capacity to bring together sellers, buyers and those who design and renovate houses, facilitating interaction and dialogue between these entities and solving the problems that today are left to estate agents.
The global market to which Case Firmate belongs is reimagining the whole idea of "value creation" (revaluation of property) and "value consumption" (sale of property) by introducing new behaviours (buying houses from strangers) that are transforming the very concept of buying a new home. The success of Case Firmate depends not so much on dazzling new technologies or superior functions, but rather on its ability to create a completely new market and to encourage new behaviours, namely private purchasing, giving importance to "curation" and to the direct connection of supply and demand, without the need for intermediaries. 
The company's founding members already have considerable business and professional experience in real estate, architecture and construction, including graduates in architecture and engineering.
Details
Contact/Entrepreneur
Marco
Sita
Responsabile progetti
Contact Email
m.sita@lecasefirmate.com
Tags
Address
Viale della Mercanzia
97
Argelato (loc. Centergross)
BO