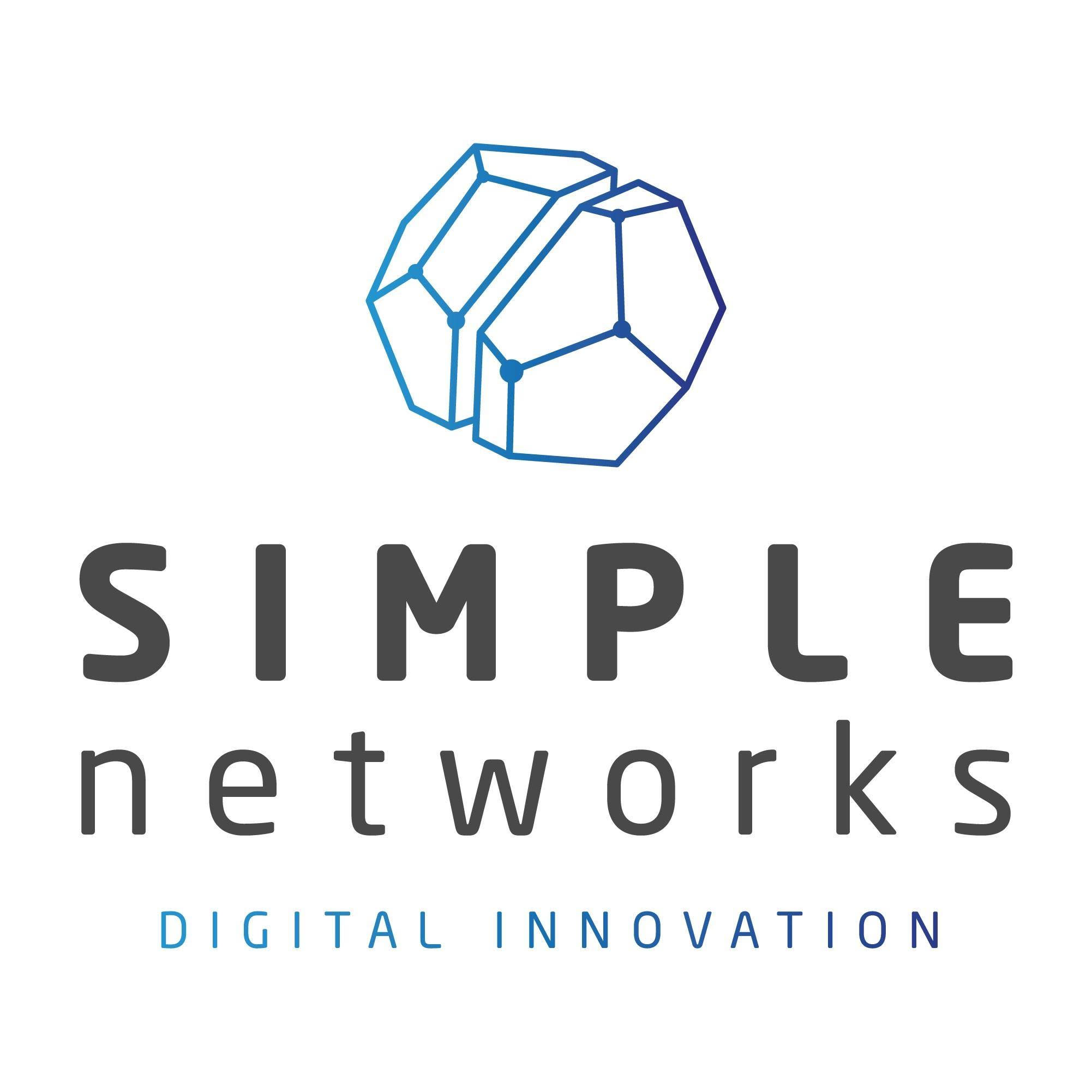 Smart Specialisation Strategy
SimpleNetworks work in Digital Innovation, which means mixing technical and creative skills.
We believe that the most innovative results are achieved when the left and right hemisphere, strings of code and storyrelling, engineering and creativity, work together. Developing complex projects inevitably mean mixing different skills, but most of all bringing together technical and creative skills. Our team has been structured to cover all competences that a web project needs.


TECHNOLOGY
We develop web app softwares that enable managing entire business ecosystems to connect online and offline activities. The functionailties of a digital system can vary from simply reworking a graphic interface to developing complex systems to manage the company's workflows.

MARKETING
We create web marketing strategies based on your company and your needs. Our team will guide you in creating the best digital marketing plan, optimising your budget.

WEB
We bring your ideas to life, produce websites with the latest technologies available to improve usability and optimise SEO. We also develop e-commerce solutions, to enable you to sell your products or services directly online.

GRAFICA
A company's identity is strengthened through a coordinated linear image. We assist the growth of your brand since the beginning, or restyling, curating the varied offline supporting materials. Our strength is to solve complex problems with simple solutions.
 
#simpleisnoteasy
Details
Contact/Entrepreneur
Nicola
Calisesi
CEO
Contact Email
info@simplenetworks.it
Address
Via dell'Industria
44
Santarcangelo di Romagna
RN