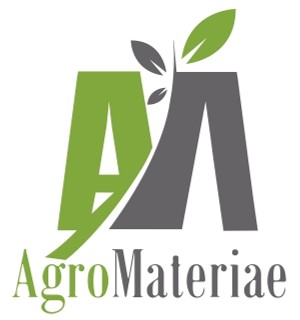 Smart Specialisation Strategy
AgroMateriae was established after three years of research in the laboratories of the University of Modena and Reggio Emilia, where excellent experimental results led to submission of a patent application for WPL (2019). It was accredited as an innovative startup by the University of Modena, with the objective of ramping up the technology to an industrial scale.
Between May and October 2020 we also took part in the Emilia-Romagna Start Cup with the aim of improving our management and business knowledge, and in December 2020 we won top place in the National Innovation Prize (NIP), one of the most prestigious and important competitions for startups in Italy.
In July 2022 we become members of the Tampieri Financial Group of Faenza.
We apply an innovative approach for exploiting all waste products from the agro-industry, creating technological biofillers for use in the world of plastics. Our concept is to establish a platform capable of transforming agricultural by-products into new materials for the plastics industry, simultaneously resolving waste management problems for agro-industry companies, while providing the new eco-sustainable materials demanded by many sectors in the plastics world.
Products:
Wine Plastics Filler (WPL) is AgroMateriae's first patented product. WPL is a powder obtained from wine-making waste applying green processes. This technological biofiller is a semi-finished product that can be mixed 5% to 60% in all existing plastics and bioplastics using traditional equipment and giving rise to very attractive new materials.
WinePlastics Filler:
Improves mechanical properties
Increases rate of biological breakdown
Lowers the final cost of products
Is 100% bio-based
Can be used with polymers and/or biopolymers
Can be used for extrusion, injection moulding, thermoforming, and 3D-FDM printing
Details
Contact/Entrepreneur
Alessandro
Nanni
CEO
Contact Email
info@agromateriae.com
Tags