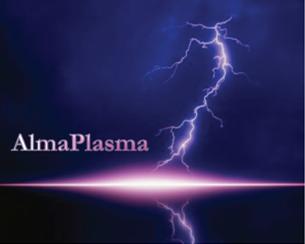 Smart Specialisation Strategy
Leadership in Enabling and Industrial Technologies
AlmaPlasma is a company that aims to design, manufacture and market advanced technological solutions in the field of atmospheric pressure thermal and non-thermal plasmas, developed by the Industrial Applications of Plasma (IAP) group at the University of Bologna.
AlmaPlasma foresees both the commercialisation of plasma sources of their own design and of advanced materials produced by those sources, as well as the provision of design and modelling services in the field of atmospheric pressure high temperature (about 10,000° C) plasmas and room-temperature (or "cold") plasmas. The versatile nature of AlmaPlasma also allows for the development of specific treatments, customised at the request of the customer.  The team's decades of experience in the protection of intellectual property allows the company to protect their products or assist clients in all phases of the licensing process.
Products and Services
In the field of atmospheric pressure cold plasmas, a technology of increasing industrial interest, AlmaPlasma designs and markets various plasma sources for large area or localised treatments; AlmaPlasma proposes to adapt existing sources (via scale-up or miniaturisation) and develop new plasma sources optimised for specific processes according to customers' needs. The main sectors addressed by this technology are the biomedical industry (biocompatibility of surfaces, treatments for ulcers and chronic wounds) and the plastics and packaging industry (sterilisation, activation and modification of plastic, polymer and metal surfaces).
In the field of thermal plasmas, AlmaPlasma will provide modelling and process scaling-up services, as well as design of components and sources for application in the field of plasma arc cutting, spheroidisation and synthesis of nanoparticles, inertisation and vitrification of hazardous waste, and the coating of metal and ceramic substrates. AlmaPlasma will also produce, on a small scale test case, nanomaterials with a specific composition.
These activities will also be flanked by advanced diagnostic, process optimisation and consulting services.
The AlmaPlasma project is supported by Spinner.
Details
Contact/Entrepreneur
Vittorio
Colombo
Presidente
Contact Email
vittorio.colombo@almaplasma.com
Tags
Address
Via Umberto Terracini
24
Bologna
BO