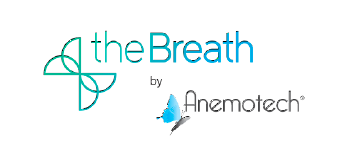 Smart Specialisation Strategy
Leadership in Enabling and Industrial Technologies
Anemotech is an innovative startup that has developed technology to reduce air pollution from smog, heating and industrial emissions.
The technology takes the form of a multilayered fabric that absorbs, retards and disaggregrates polluting and harmful molecules present in the air, thus improving the quality of the air and the environment at large. This technology, which we have named The Breath, subtracts precursor pollutants from fine powders in urban areas, which a significant body of scientific research shows to be directly proportional to the formation of fine powders. The Breath absorbs and reduces pollutants such as COV-I COV, CFC, BENZENE, FORMALDEIDE, IPA, NOX, SOX and OZONE.
Anemotech has complementary skills in environmental technologies and the development of innovative, low-cost materials.
After patenting its Breath technology in 2014, Anemotech went on to win awards for sustainable development in 2016, including the Sette Green Awards prize. It also obtained ISO 9001, ISO 14001 and OHSAS 18001 certifications.
Anemotech works closely with Legambiente and the Marche Polytechnic University, as well as with Umberto Veronesi Foundation.
Details
Contact/Entrepreneur
Gianmarco
Cammi
Consigliere delegato
Contact Email
produzione@anemotech.it
Tags
Address
c/o INLAB Tecnopolo di Piacenza, Strada della Torre della Razza
Piacenza
PC