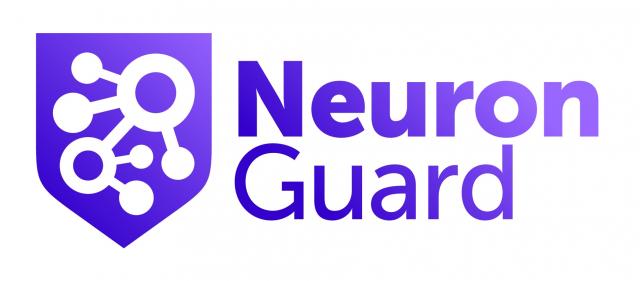 Smart Specialisation Strategy
Leadership in Enabling and Industrial Technologies
Neuron Guard is an innovative startup that develops an integrated system of protection for victims of stroke, head injury and cardiac arrest. The solution consists of a refrigerating collar and an innovative neuroprotective drug administration system. 
Neuron Guard is the result of the professional and personal experience of Enrico Giuliani in the field of emergency medicine, and of a great deal of research. The company was founded at the end of May 2013 under the intensive incubation program SeedLab, and was one of the top-placed companies in a Silicon Valley competition to award the latest trends in innovative entrepreneurship. 
Neuron Guard's mission is to save the lives of patients with acute brain injury, minimising negative consequences, both in terms of survival and permanent disability, resulting in a significant reduction in the burden of care on the national healthcare system and on relatives, and subsequent savings in health and welfare costs. The solutions currently available for hypothermia do not combine portability and stable cooling, essential to achieve clinically significant results. Moreover, the administration of anaesthetics is exclusively inhalational with non-portable equipment requiring specific systems for removal of exhaled gases. 
Neuron Guard has developed a unique solution based on two neuroprotective effects: therapeutic hypothermia targeted to the brain and an intravenous infusion system for anaesthetics. One further innovation consists in treating the disease early, or directly on the site of the event, through the installation of devices in all ambulances and in all hospitals. Much like Automated External Defibrillators (AED), the refrigerating collar will be installed in all public places (stations, stadiums, airports, supermarkets, etc.) to allow everyone to intervene early in cases of acute brain injury, in the same way as is already the case with cardiac arrest. The inventiveness of the solution is further demonstrated by the combination of clinical effectiveness and ease of use, basic requirements for increasing the likelihood of neuronal survival, and for simplifying and speeding up intervention procedures for medical and paramedical staff. 
The target market of Neuron Guard is global, as acute brain injury occurs in every social context, from developed to undeveloped societies. A solution capable of containing negative consequences is therefore of interest both to advanced healthcare systems and those where resources are scarce. 
The Neuron Guard team consists of two people with both technical skills and skills in management and economics. Enrico Giuliani is the founder, CEO and CTO of the startup. He is a doctor specialising in Anaesthesia and Intensive Care, with experience both in hospital and pre-hospital management, as well as six years' service with the Italian Red Cross. He received a research grant from the University of Modena and is now working towards a PhD in Clinical and Experimental Medicine at the same university. Mary Franzese, Marketing and Communications Manager, has a degree in Business Administration from the University Carlo Cattaneo LIUC and has a Masters in Entrepreneurship and Business Strategy at the SDA Bocconi School of Management. For two years she was president of a funding cooperative connected to rehabilitation centres affiliated with Italy's National Health System. She has also established a collaboration with a life sciences expert and senior manager of a major consulting firm, the fate of which is tied up with future developments of the company. 
To date, Neuron Guard has established a research and development network for an integrated solution to cerebral protection that includes: two Italian universities, two businesses in Modena, two national startup incubators and numerous external consultants for specific technical, strategic, economic, commercial and regulatory requirements. 
Neuron Guard obtained initial funding of €35,000 for SeedLab participation from TT-Ventures, followed by the Gaetano Marzotto Prize in 2013, a sum of €10,000 in the form of a 12-month incubation period at I3P Turin. It was judged to be eligible for the Innovative Startups Innovative Competition 2013, thanks to which it was able to raise the necessary funds to complete the prototype of the device and is now ready to begin preclinical development. Finally, the company participated in the UniCredit Start Lab, an initiative supporting highly innovative startups in the following categories: Life Science, ICT, Clean Tech, Innovative Made in Italy, Service & Industrial, through training courses, mentorship activities, incubation services and networking possibilities with entrepreneurs and potential investors. It also provides for the possibility of investment by the same banking group of up to €250,000 for startups, alongside partners.
Details
Contact/Entrepreneur
Enrico
Giuliani
CEO
Contact Email
enrico.giuliani@neuronguard.com
Tags
Address
Via Castelvetro
15
Modena
MO