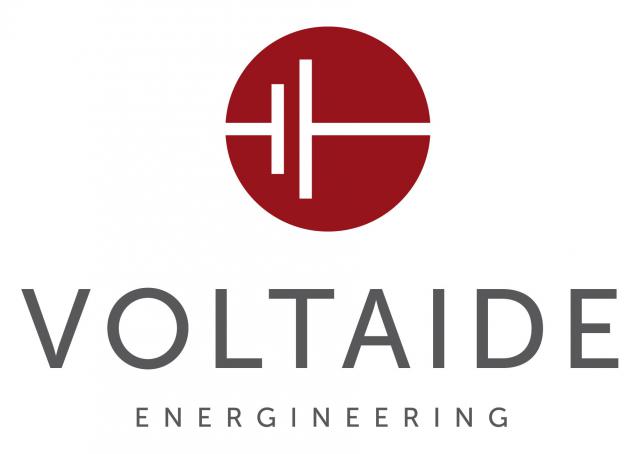 Smart Specialisation Strategy
Voltaide is an innovative startup focusing on efficiency and energy awareness. The cornerstones of its business activities are:
control units for monitoring energy - Sentry Energy Profiler: a range of control units for the remote monitoring of electricity, gas and water consumption, and of systems that produce energy from renewable sources (photovoltaic, wind, etc.)
domestic storage - Energy Frame: 3, 6 and 9 kWH home storage systems for the intelligent accumulation of energy, whether from energy stored on the network or from renewable sources. The system is designed to connect with the Sentry Energy Profiler to optimise energy output intelligently, taking account of peak times and making consumption more cost-effective
electric vehicles: consultation on and development of electric vehicles for urban mobility (e.g. buses and taxis) with particular attention to batteries. The next stage of development of the ideal vehicle will see the static domestic accumulation system evolve into a dynamic version.
Voltaide has obtained funding from two Emilia Romagna award bodies: Startup Award and Districts Award.
The Sentinel Project, developed in collaboration with Mimesis, uses the Sentry Energy Profiler in energy awareness campaigns within schools, and gained special recognition for a quality initiative by Legambiente in 2013.
In 2014, Voltaide also received the Sustainable Development Prize from the Edo Ronchi Sustainable Development Foundation (with the support of the President of the Republic), as one of the top ten startups in the Green Economy Startup category.
Members of Voltaide:
Professor Filippo Sala: a teacher of Technical Energy Systems since 1987 and Director of Prototypes at the Ferrari Institute in Maranello. Sala has fifteen years of professional experience in the design and construction of solar heating systems, electric vehicles and zero-emission prototypes. During that time he has taken part in many important international events, including the World Solar Challenge in Australia, Transeuropean and the Shell Eco Marathon. He has also made great strides in the technological exploration of the potential of sustainable mobility.
Alessandro Scorcioni: an electronic engineer whose entire professional experience has been in electric vehicle design: from tricycles and vans to 14-tonne buses and 23-metre hybrid yachts. An expert in all available battery technologies: Ni-Cd, Ni-MH, Ni-NaCl, Li-Po, Li-FeSO4, even on large-dimension systems. He has collaborated with some of the largest producers of propulsion systems, lithium batteries and E-automotive subsystems and components in Korea, China and the United States.
Paolo Levoni: a mechanical engineer specialising in fluid dynamics, and from 2003 a researcher in the Department of Mechanical and Civil Engineering at the University of Modena and Reggio Emilia, where he also works as an educational assistant and thesis advisor. From 2001, he has worked in design, consulting and industrial design on important projects such as Mascalzone Latino and the Mont Blanc Tunnel. In 2012, he became CEO of Mimesis s.r.l., a University of Modena spin-off, working with Voltaide as energy consultant on the above products. 
Details
Contact/Entrepreneur
Filippo
Sala
Legale Rappresentante
Contact Email
info@voltaide.it
Tags
Address
Strada Cavo Argine
12 A
Modena
MO