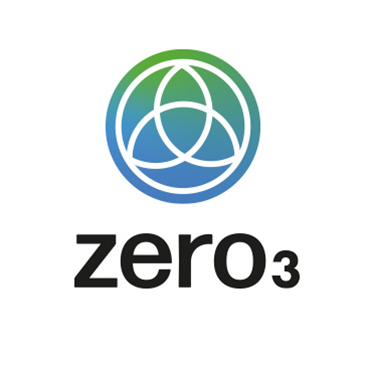 Smart Specialisation Strategy
Leadership in Enabling and Industrial Technologies
Zero3's services include system design, environmental consulting, production feasibility analyses, thermographs and thermographic diagnosis. They offer a product line branded 03 Stabilizer® relevant to decarbonisation, environmental sustainability, and energy transition.

The GAS STABILIZER product is a machine for automatic regulation and optimization of biogas capture provided with systems for analysis, control, testing, and remote monitoring, designed for data acquisition, management, and monitoring with 24 h real-time operation.

It can be integrated into traditional capture systems (both new and existing plants) with the function of improving their efficiency by acting as a "mind" for the entire capture process (patent pending PCT n. WO2017/081671A1).

The system consumes 150 Watts (comparable to an incandescent light bulb).

The average overall increase in LFG (landfill gas) capture volume compared to traditional capture systems is 31.98%. It reduces odorous and climate altering (GHG) emissions resulting from the release of uncaptured LFG into the atmosphere. It increases the minimum calorific value of the captured LFG for energy recovery, increasing electricity production.

Marco Antonini and Francesca Sandrini are respectively the CEO and CTO of Zero3.

They both studied at the Faculty of Engineering of the University of Bologna and they have many years of work experience in the fields of waste management, safety at work, as well as in engineering, energy, and the environment.

The GAS STABILIZER project was selected on 2019 and 2020 as among the best proposals by the European Institute of Innovation and Technology (EIT) as part of the Climate-KIC Startup Accelerator Italy program by ART-ER, receiving an overall financial contribution for both years (2019 and 2020) of € 55,000.
Details
Contact/Entrepreneur
Marco
Antonini
CEO
Contact Email
francesca@zero3.cloud
Tags
Address
Via Galileo Galilei
2
Faenza
RA