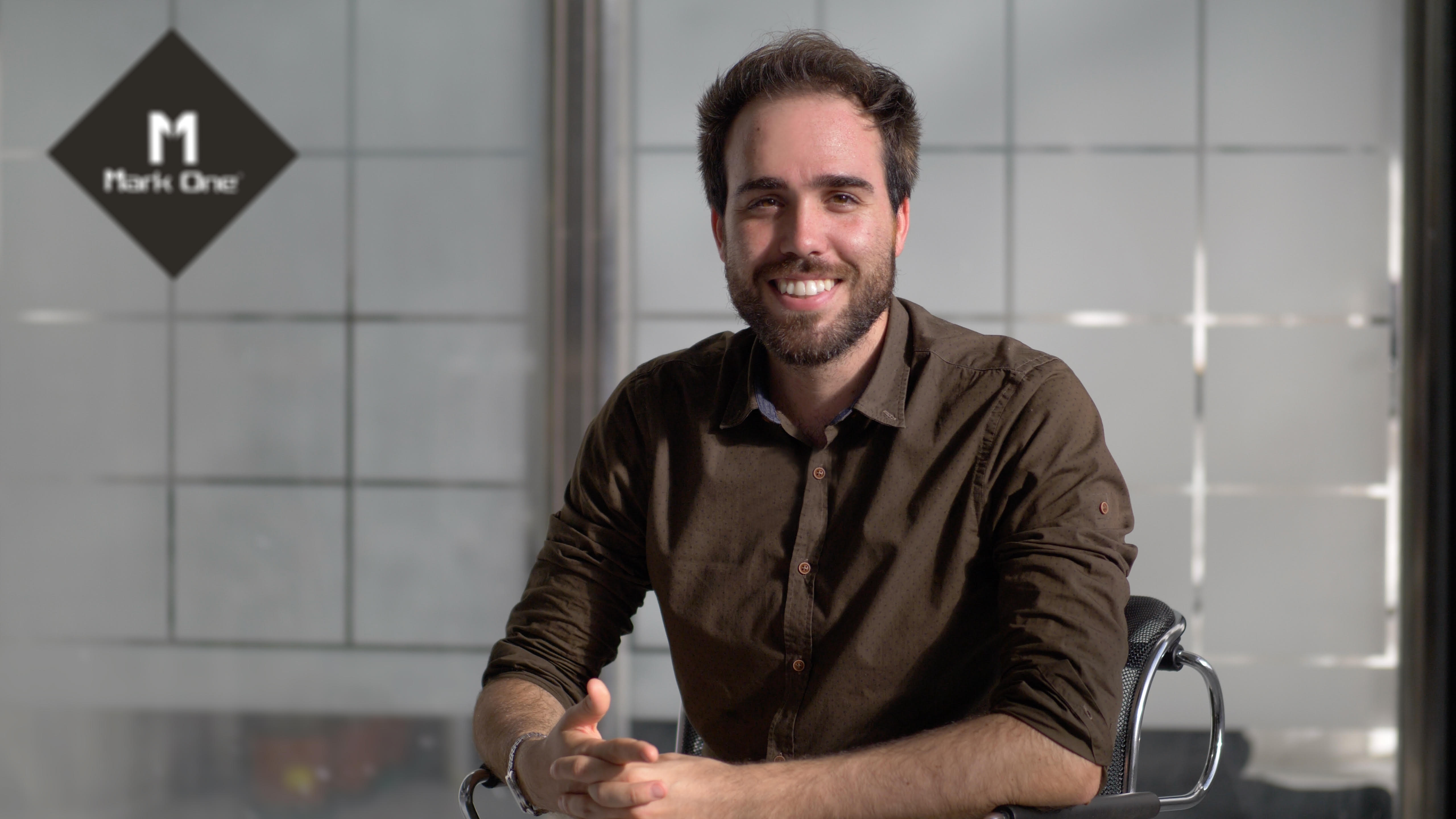 The series Startup in the Net collects interviews done to innovative startups which are part of the EmiliaRomagnaStartUp network and that ART-ER supports in their development process.
---
An impossible challenge to solve. That is what Marco Zani's startup asks every client after their first meeting.
Mark One produces and develops customised 3D printers: it's an entrepreneurial reality that started in 2016 and now employs 20 people between internal team and external contributors. Always a tech passionate, in 2013 Zani, a young student at Automation Engineering in Bologna, took over his basement and started working on a 3D printer.
"The garage came afterwards and bit by bit I took over the whole house" he smiles, referencing to the Californian startup myth. "I started from scratch. I was motivated by the certainty that 3D printing was a technology destined to revolutionise the industrial world. The first piece of equipment I built following my intuitions was straight away in high demand. I realised that there was a market".
Despite what's been said when talking about 3D printing, the young entrepreneur doesn't like being called a "geek"
"Ours is an engineering approach and, given the results, we can say that it paid back" he specifies. "At the beginning we thought we'd target individuals and small companies, but when we entered the market we've been contacted by international companies and S.p.a. Our mission has always been to exploit this technology in order to create parts that are structurally better performing to be used directly in the production chain" Zani explains. "We want to reach, at an industrial level, a high qualitative standard both in terms of machinery and of services we provide ".
The main contributors for Mark One are researcha and development departments within companies: their relationship is more of an actual partnership than just consultancy services. Challenge after challenge, the startup keeps on growing their know-how not only when it comes to printers, but also with regards to softwares and materials.
"Printing the impossible is our motto" Zani continues. "Looking for a solutions to a non-resolved issue together with the company's team, is very stimulating".
Mark One can be proud of a few records thanks to this approach.. "Our rating for unique and global achievements we're developing with our partners is increasing." he admits not without pride.
"We've been the first company in the world to have installed a printer inside a box in the Superbike world competition to design and built parts to be applied directly on the bike". The prestigious collaboration in this case is with Yamaha, but it's not the only one Mark One has to always aim a little higher. "We have an ongoing partnership with the team Skyward of the Politecnico di Milano which creates supersonic experimental sounding-rockets" Zani explains. "Just a few months ago we 3D printed some parts of a missle for them that was tested with great results".
The materials Mark One employs are just one of the assets the startup has, together with the patent they obtained for their carbon lamination process. On top of this patent, by the end of the year, the startupper says they'll add two more, "they could shift the global asset for 3D printing". For those who work in this field, the future is always present. Immagination is an important skill for those who want to revolutionise through innovation.
"To be honest, from my point of view, the future is just arounf the corner" Zani admits. "The world is changing very quickly: having the chance to have more and more customised parts already is a need for companies. Imagine how revolutionary it would be that an idea could transform into an object within an hour from one side of the world to the other" he continues. "3D printing will be a fundamental piece of this transformation that will also change the logistics industry: by producing only what we need, there won't be a need to storage anymore".
Amongst the steps to become a successful startup, there's also a pit-stop in the States: Marco Zani will spend three months in Chicago for an accelerator program with the Global Startup Program supported by ICE.
"I have been in Silicon Valley last year, with the Mindset Program, and I completely shifted the project then" Zani tells us. "I realised that we didn't have to establish ourselved on the Italian market before tackling the international one: opportunities are everywhere and you run the risk of being taken over by your competitors if you wait too long". Nonetheless, the startup has no intention of moving from Cesena: Zani wants to bring America to Italy, "Over there they teach you what direction to take focusing on your strengths: one starts a company to conquer the world" the young entrepreneur specifies, knowing very well what he wants from Mark One. "I hope to be able to build a great and solid reality not only at an Italian level, but also on an international scale because I have a dream" he confesses. "I want to offer jobs to many young people in a place where ideas contaminate: this, for me, is the secret for a successful startup". 
Find out more about Mark One and check out their profile in our dedicated section "Linked Startups" by clicking on the banner below.
If you want to meet the other startups featured in the series Startup in The Net, check out the 2019 gallery.
Author: Giorgia Olivieri, freelance journalist. Works in business development since 2003 having curated communications projects for Progetti d'Impresa, for BAN Bologna, for the Metropolitan City of Bologna, for Incredibol and for Almacube. She collaborates with ART-ER since 2017 on various projects including StartCup Emilia-Romagna.