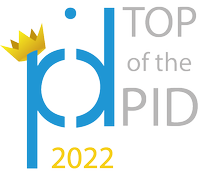 Aperte fino al 1 luglio le candidature
Il Punto Impresa Digitale della Camera di commercio di Piacenza invita a partecipare alla IV° Edizione del Premio "Top of The PID 2022".
Il Premio, indetto annualmente dalla rete nazionale dei Punti Impresa Digitale, ha l'obiettivo di selezionare progetti di imprese, singole o associate, che hanno saputo innovare i prodotti o i modelli di business grazie all'utilizzo delle tecnologie digitali.
Obiettivo dell'edizione 2022 è individuare e dare visibilità a iniziative e progetti innovativi di transizione digitale. 
Saranno premiate le singole imprese o i gruppi di imprese che hanno realizzato o stanno realizzando progetti di innovazione digitale con riferimento ai seguenti ambiti:
Sostenibilità

Sociale

Manifattura Intelligente e Avanzata

Servizi e Commercio

Turismo

Nuovi modelli di business 4.0
Per candidarsi le imprese devono compilare, firmare digitalmente e inviare alla mail premiopid@unioncamere.it la domanda di candidatura in formato "pdf" entro il 1° luglio 2022. Saranno ammesse alla selezione solo le domande di candidatura pervenute entro le ore 23:59 del 1°luglio 2022.
Maggiori informazioni