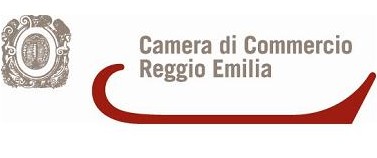 The Reggio Emilia Chamber of Commerce provides information to new businesses on preferential funding and the requirements therein for startups.
From October 2012, the door has been open to new and aspiring entrepreneurs.
Created jointly by the chamber and by Aster, it is proposed as the first contact between those with the business idea and the institutional network, providing information and guidance on opportunities for innovative enterprise creation. The service is by appointment only, every Tuesday from 09:30 to 13:30, at the Reggio Emilia Chamber of Commerce.
For more information, contact: Dr Claudia Bartoli, Reggio Emilia Chamber of Commerce Promotion. Phone: 0522 796519-528-530. Email: promozione@re.camcom.it
Address
P.zza della Vittoria, 3
Reggio Emilia
Telephone Number
0522 796519
Knowledge content specificity
Contacts
Claudia
Bartoli
Servizio Promozione
promozione@re.camcom.it
0522
796519
Contacts
Daniela
Rovatti
Servizio promozione
promozione@re.camcom.it
0522
796530