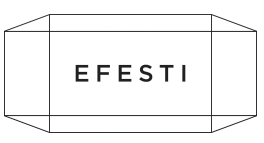 Smart Specialisation Strategy
Leadership in Enabling and Industrial Technologies
Efesti is a forge in which particular materials are curated. Ideas, images, stories, values and people: elements that all companies and all realities we support combine in different ways.
Our job is to take these materials and create something unique with them, something that can perfectly adapt to our clients' requests, something that doesn't only satisfy immediate needs but can also offer a long-term benefit, a real and tangible value for all.
In these pages, we present some of our tools: few are classics, but many others innovative, but everyone knows that what really matters is the hand and the mind of those using them.
Our hands and our ideas are at your disposal.
Details
Contact/Entrepreneur
Paolo
Pasquali
Amministratore Unico
Contact Email
info@efesti.com
Tags
Address
Collegio di Spagna
11
Bologna
BO