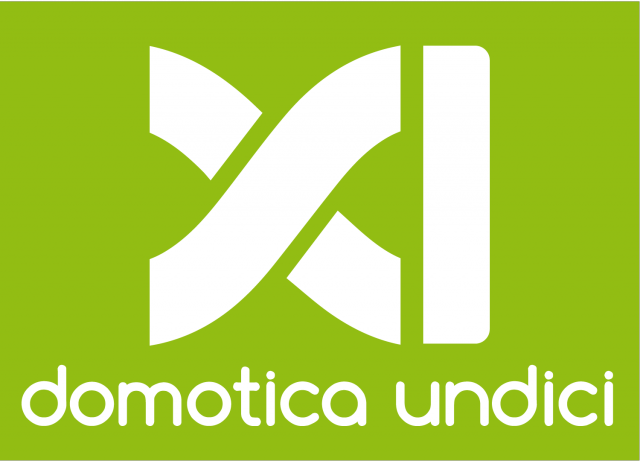 Smart Specialisation Strategy
Leadership in Enabling and Industrial Technologies
Domotica Undici s.r.l. is a young Bolognese concern in home and building automation, which is the application of technology to buildings in order to improve energy performance and comfort levels.
The idea comes from the electronics and telecommunications industry expert, Stefano Pecoraro. Following the Italian patent and approval by the certifying body CERMET, Domotica Undici Automation s.r.l. was established in November 2013 with the architect Enrico Cesari as partner. In February 2014, the workforce was strengthened by the collaboration of IT graduate Antonio Saracino, who continues to develop software.
The innovative idea is to combine the use of wireless technologies with distributed logic on each module, resulting in reduced costs and increased reliability. No masonry work is necessary and the system is extremely reliable, backed up by logic that gives autonomous control in case of control unit failure. The network that is created between the modules is much more robust than the common wireless standards and amongst its features is automatic extension, ensuring ample coverage and excellent signal quality. Domotica Undici Automation guarantees freedom on the choice of equipment installed: plates, switches, motors and so on are installed according to clients' tastes.
The system is rounded off with an extremely simple and intuitive configuration user interface, which allows for easy installation of the system, saving money on installation, configuration and maintenance, guaranteeing for the customer a single point of contact with faster and more reliable service times.
Domotica Undici has been recognised by Invitalia as an innovative idea worthy of the allocation of a €1,500 prize to partially cover the costs of the patent.
Details
Contact/Entrepreneur
Stefano
Pecoraro
Rappresentante legale
Contact Email
info@domoticaundici.it
Tags
Address
Via Balzani
7
Zola Predosa
BO